Eid Flicks sweeps audiences
There has always been a support from the people for Bengali films. It was there; it still is and will be there. Watching Bengali film is the leading source of entertainment however; it is not possible for everyone to watch the films due to the atmosphere of the halls and the scarcity of good films. People are interested in watching good Bengali movies. Although they do not go to the cinema halls, countless people regularly watch Bengali movies on television. If it is a film of good standard, people will definitely go to the cinemas to watch it. The movies released this Eid are a testament to that. There is a rush every year to release many movies during Eid although not many were released this time. Only three commercial films were released. They are: 'Agnee -2' by Iftekhar Chowdhury, 'Love Marriage' by Shaheen Sumon and 'Poddo Patar Jol' by Tonmoy Tansen.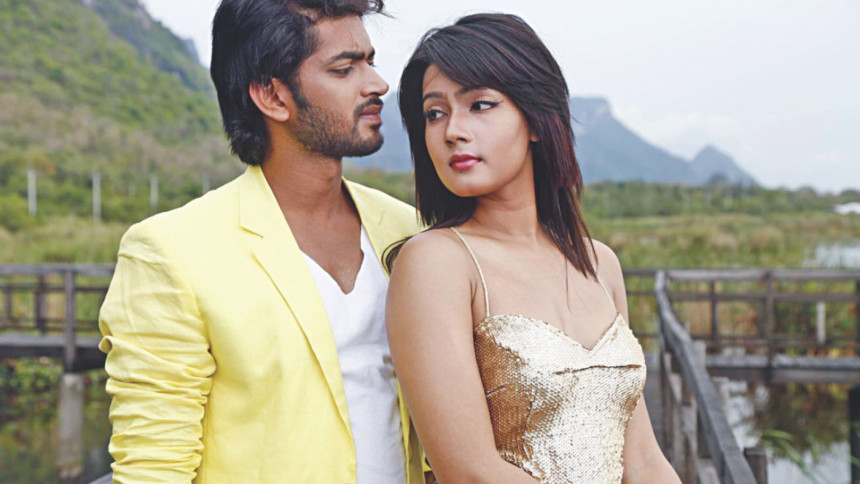 Among the movies released this Eid, Shaheen Sumon's 'Love Marriage' was released in the most halls. 'Love Marriage' opened in 121 cinema halls. Shakib Khan pairs with Apu Bishwas in the film. They are the actors of many super hit films. Many viewers went to the halls to watch Shakib-Apu's chemistry. Shakib Khan went to many cinema halls as part of the film's promotion campaign. The love from the audience amazed him. The audience loved the movie, styled as a romantic-comedy. The film's production house stated that the number of halls will increase for 'Love Marriage' in the future.
Directed by Iftekhar Chowdhury, 'Agnee-2' has been released in 102 cinema halls. Many have starred in this film including Mahia Mahi, Kolkata's Om and Amit Hasan. According to Jaaz Multimedia, the film earned Tk. 1.8 crore on its second day, overtaking 'Agnee-1' in every aspect. There is some confusion on which film stands number one, Shakib-Apu's 'Love Marriage' or Mahi-Om's 'Agnee-2'. Both films have done good business. The audience has watched both films as well. 'Love Marriage', directed by Shaheen Sumon, seems to be leading by a margin. Shakib Khan's popularity added to this lead. On the other hand, 'Poddo Patar Jol', directed by Tonmoy Tansen, opened in 27 cinema halls.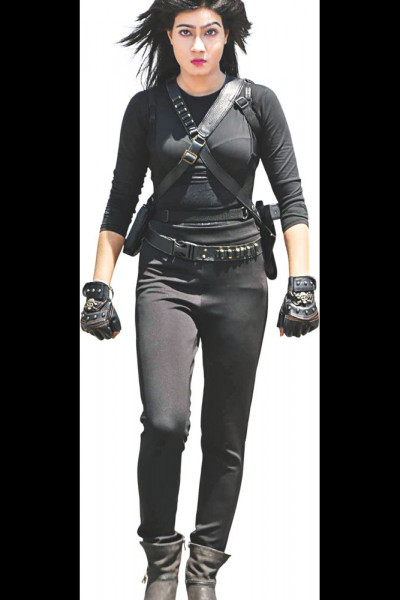 Some more cinema halls would add to this later on. It stars Emon, Biddya Sinha Meem and Nima Rahman among others. Emon tried to make 'Poddo Patar Jol' a success. He gave his best effort through his acting as well as Meem. Based on the story and screenplay by Latiful Islam, 'Poddo Patar Jol' had a much better plot than many other Bengali movies. The commercial and artistic collaboration was astonishing. There were eye-catching performances from some of the songs. One group has accepted this movie with open arms. The movie is being much watched especially by the female audience.
Many have said that 'Poddo Patar Jol' is a brilliant film to watch with the family. Leaders of the film screening association have informed that the movie has been a hit in halls like Balaka, Star Cineplex and Blockbuster. Apart from cinema halls, the film has been screened in many other places through self initiatives.
Two more films were released on a small scale this Eid. These two films, 'Omi O Ice Creamwala' and 'Nodijon', made their world premiere on Channel I. Since the business focus of these films is through the television channels, they are usually not compared with mainstream commercial movies.
Since only a few movies were released this Eid, the audience tried to watch all of them. It may be that some are doing more business than others, but it has created a willingness to watch movies among the audience. This is a good thing but, apart from Cineplex, the conditions of most halls are appalling. The hall owners have said that they will attend to this issue as they believe it will lead to an increase in the number of viewers.
By Mohaiminul Islam