Kazi Nazrul Islam - Harbinger of inter-community harmony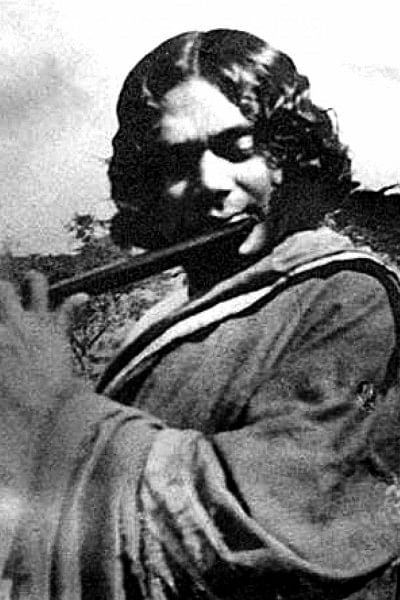 In his memoirs Abbasuddin Ahmed has touched upon the efforts of the administration in Cooch Bihar, India in raising a nation with inter-community harmony. He wrote that in his college he had to choose a room-mate either Hindu, if he was a Muslim and vice versa. Inter-community stresses are evident in all parts of the world. Seldom do we find agents who dedicate their own lives to exemplify the glory of fusion.
National poet Kazi Nazrul Islam grew up in a conservative Muslim family which enabled him to internalize the essence of Islam. However, at a very early age he had to embark upon a journey of self-actualization, funding his own education and in between his odd jobs in various places, discovering the faces of people that no other 10-12 year old would ever have imagined. During his school days in Searsol School in Asansol, he was guided by his music teacher Satischandra Kanjilal and had expansive exposure to the traditional observance of the Hindu religion. In earlier times, as a child, he had earned good knowledge of Hindu mythology when he wrote songs for the folk based Leto group and earned some name and fame not only in Churulia (his birthplace), but also in two, three neighbouring villages. Nazrul was unfettered and took the opportunity to study both religions and communities and their lives in detail. He rose above these organized religions and expressed his rebellion on the state of affairs existing in erstwhile India, where the two communities gave up their identity as human beings and fought each other in the name of religion.
Nazrul married Promila Nazrul, thereby setting an example. He was denied a rental space in Kolkata because of this inter-racial marriage and finally found a rental flat in Krishnanagar (near Kolkata). His home was a joyous abode, where friends and foes congregated in abundance.
After Nazrul Islam came back to Kolkata from his stint at the First World War, he started publishing a literary magazine titled The Comet (Dhumketu, 1922) and some of the editorials published there are still pertinent to the current world affairs. He has repeatedly reminded us of the objectives of having temples and mosques. It is for doing service to humanity and should never be used to distinguish between them or create barriers. On his 119th birthday on 25 May 2018, we should once again pledge to remember his teachings.
Nashid Kamal is an academic, Nazrul exponent and translator