Centre Stage
Anam Biswas
In an interview with Rafi Hossain, the 'Debi' director talks about his debut film and his experience as a first time film director.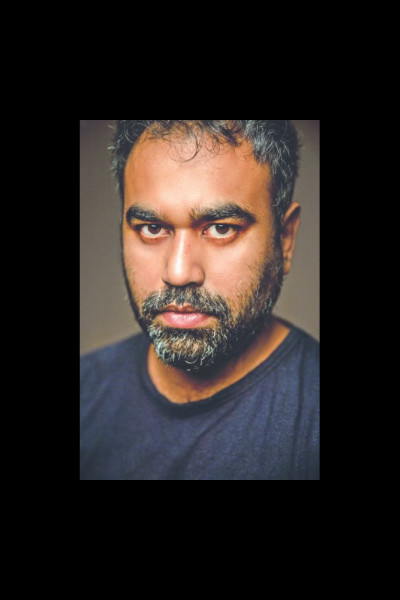 Rafi: Thank you so much for joining us today. Let me start by congratulating you on your success for Debi.
Anam: Thank you. I am overwhelmed and it is a big achievement for me as Debi is being appreciated immensely by our audience.
Rafi: Debi being your debut movie, could you share the experience you had before and after the release of the movie?
Anam: I would say there was excitement and anxiety involved during the filming. From writing the script till understanding the screenplay, everything was intense and stressful as this movie is based on prominent author Humayun Ahmed's novel. Choosing the cast and briefing the characters have been especially challenging.
Rafi: Did you have any casting director?
Anam: There was definitely a person who was responsible, but the final decisions were made after consultation with the team. 
Rafi: Some said that Iresh Zaker's character was 'a bit loud'. What do you have to say regarding this?
Anam: There was actually a transformation phase of how he became a psychopath from a very charming character; unfortunately we could not keep the scenes while editing the movie. Calling the character 'loud' would not be the right thing to say because how many of us have actually seen a psychopath in person.
Rafi: Why are most of the directors failing to sustain and continue?
Anam: Our industry is not matured yet and open to newcomers, there is still space for development in this sector. It takes team work, understanding and support to complete a movie. Thus it becomes a complex and long process for a director to make a movie, which is why they cannot release back to back movies.
Rafi: Why do you think this is happening?
Anam: If I share my experience then I would say, Debi has great sound work. We faced a lot of challenge in properly playing the sound effects of the movie in the hall, as we lack technologically advanced theaters. I am trying to keep the excitement of our audiences alive in spite of the resource constraints.  However, I would like say that the directors, producers and the entire team of a movie should be more involved in addressing these resource related challenges.
Rafi: Our film industry indeed has many limitations, but directors also lack passion to deliver. What's your take on this?
Anam: This is a harsh reality for us. Directors like me, who are used to making and editing short advertisements, find it very challenging to direct a movie that is two hour long. The execution becomes difficult though we know exactly what we want to achieve. But we also have directors like Mostofa Sarwar Farooki, who are directing good movies consistently and also I believe that Amitabh Reza Chowdhury will deliver more good movies in the future. Directing involves daily hard work and energy to reach the optimum success.
Rafi: What is your learning from this experience?
Anam: I believe people like us live in an incubator – isolated from the masses; we do not experience what they do. So when I visited the theatres and halls with wooden benches and dampened walls, I wondered how my audience would connect to my story being sitting in such a place. I was truly amazed by their appreciation. This was a solid learning for me because I now understand how to be in their shoes and communicate with them in a better way.
Rafi: Are you planning to make more movies in the upcoming days?
Anam:  When I see audiences reacting to the dialogues, scenes and shots directed by me on such a big screen I feel ecstatic and elated. I have never had this experience before and just to feel this emotion again I may make more movies.
Rafi: What type of movies do the audiences want to watch?
Anam: Our audiences are now exposed to many different mediums of visual arts due to the easy accessibility of internet. So they expect elements of thrill and surprise while watching a movie. They seek elements like good sound, motion and quality incorporated in a story. They also love to see stories based on relationships and family ties.
Rafi: Do you have any script ready or have any new stories in mind?
Anam: The script is not written in a format yet, but yes I do have stories in mind. However, from my recent experiences and reaction of the audiences I think I will reconsider making the stories in some other style.
Rafi: How do you differentiate between a good movie and a bad movie?
Anam: A good movie easily appeals to the audience, and this is not applicable for film alone, but for all forms of art. Secondly, the structure, the formation and the message behind the story make a movie more memorable. So it is a blend of both entertainment and intellectual tools that make a movie good, and I prefer making movies combining both.
Rafi: How satisfied are you with Debi?
Anam: I am very satisfied with how Debi turned out, but there will always be some imperfections and the desire to do things to better.
Rafi: Are we going to see more of Misir Ali or movies based on Humayun Ahmed's other novels?
Anam: Yes, we hope so, if not by me then by some other director.
Rafi: Any message for the audience?
Anam: I certainly have the longing to present the audience new stories. I am still overwhelmed with their love for Debi. I would like to request everyone to please  watch the movie.
By Joana Nomrata Mazumder