AGUN
Khan Asifur Rahman Agun made his mark in the music industry with hits like "Baba Boleche Chele Naam Korbe", "Amar Shopno Gulo" and "O Amar Bondhu Go". Since the 80s, Agun has been mesmerising the music lovers with his soulful performances. In this interview with Star Showbiz, the versatile musician shares the story of his life.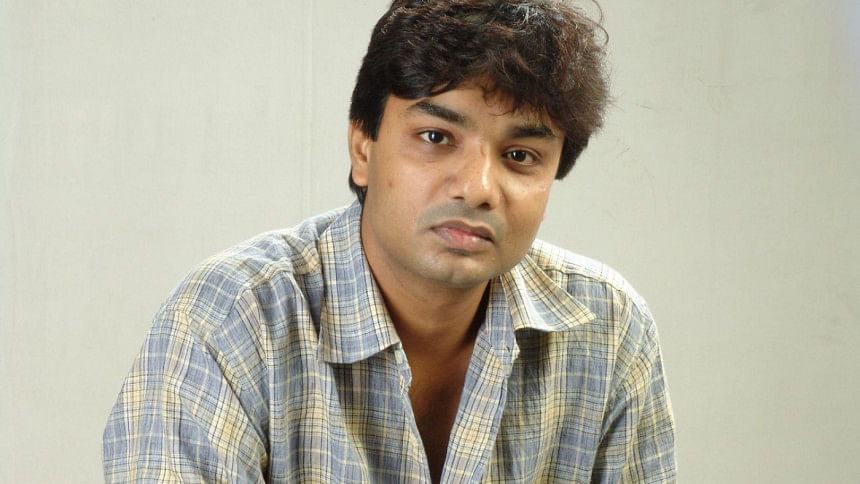 Musical Evolution
In the year 1988, we formed a band called Sudden consisting of 5 members. We released our debut album Achena in 1990 and the audience really liked it. I would say, this was the beginning of my musical career and I have not stopped doing music ever since. I entered the film industry as playback singer in 1992 with the film Keyamot Theke Keyamot. It was my first project and I was blessed to have worked with the legendary songstress, Runa Laila. I recorded a total of four songs for the film and it also garnered a lot of appreciation from the audience.
Inspiration
I grew up in a culturally rich family; I was always surrounded by music. In fact, you could say that music runs through my veins. Our abode was like a cultural hub for me. My entire childhood was surrounded with memories of my mother devotedly practising her music throughout the day and my father attending meetings on the film industry. I was raised with a colossal influence of the arts upon me. It was only natural for me to embrace my surrounding and enter the arena of arts and culture. My biggest inspiration is my family.
Fond Memoirs
Experiences are meant to be unique and I got the opportunity to make many over the years. And I must say not all of them were positive. Only after entering the industry did I realize how one artist can maliciously talk about another's work to defame them. However, on the bright side, I feel that a musical or artistic lifestyle can contribute to a peaceful life. I have received love and adoration beyond my expectations from my audience and it always mesmerizes me. Now if I have to speak about fun memories, I must say that I have plenty associated with my name. The one I can recall now is about the time I went to Sirajganj for a show. I do not remember the exact year but I think it was a year after Keyamot theke Keyamot got released. So when I stepped foot in the town some people spread the news that Agun (fire) is here. Everyone started to panic and even the fire service was brought to put down the fire. And this has happened to me several times. People assumed me to be fire and entire towns were vacated. And it is amusing; I can get on the stage to perform without having to worry about the crowd.
A Versatile Artist
First and foremost, I am a singer and then comes my other professional identities; an actor, presenter, writer, composer. I used to write satirical features based on problems related to the society and public interest. Besides, I also used to write columns for a magazine. However, I have been detached from writing for a while now. Recently, I tried to convey societal messages through theatre stage performances as it is a more expressive and convenient form of art.
Personal Preferences
I was a bookworm and loved reading books. One of my most favourite writers is Rabindranath Tagore. I also enjoyed the works of Nazrul and Shirshendu. These days I do not have any specific leisure activity. I always dive deep into the realms of music and spend most of my time singing and playing the guitar.
Looking Forward
I am very hopeful about the future. But, I feel despair when I see a person getting everything without completely mastering the arts and even society starts giving them too much value and appreciation. Ultimately they lose their identity as an artist. In this era of modernisation, I want everyone to be true to their roots and never forget their culture. I want the music industry to never derail from its track. I want the new artists to embrace music with open arms. They must also work with commitment, humility and honesty.
Interviewed by Robiul Komol
Transcribed by Joana Nomrata Mazumder