Moushumi Hamid
Moushumi Hamid started her career in showbiz by participating in Lux Channel I Superstar 2010. Since then she has acted in many TV shows and films. Her latest film was 'Mental' where she starred alongside Shakib Khan and Tisha.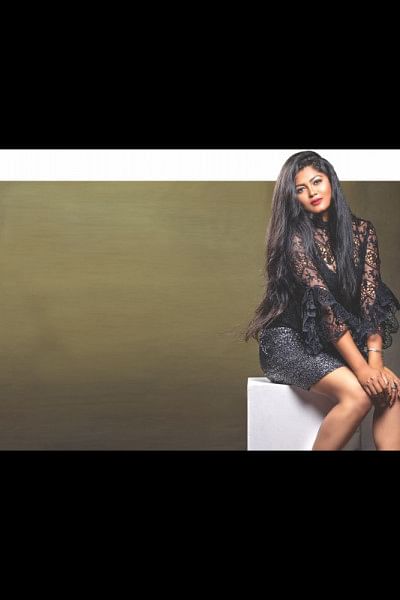 Skin Care
Moushumi Hamid has sensitive skin thus she needs to be pretty meticulous about her skin care routine. As soon as she comes back home from shooting, she removes all her makeup with Vaseline and olive oil. This not only removes the makeup effectively but also moisturizes her skin in the process which artificial chemical based makeup removers can't do. Once all traces of makeup are gone, Moushumi uses the Loreal Paris Hydra Total 5 Toner and moisturizes her skin with the Loreal Paris White Perfect Night Cream. In the morning before heading out for shooting, Moushumi likes to use the Garnier White Complete Fairness Facewash  followed by  the Loreal Paris White Perfect Day Cream with SPF 17 PA++.
Hair Care
Moushumi Hamid likes to use organic coconut oil to care for her hair. She usually mixes it with castor oil and applies to her hair regularly to keep it soft and smooth. She occasionally also gets hair spa, protein treatment and herbal oil massage done from the parlour.
Makeup
Moushumi likes to keep her makeup as minimal as possible. When going out to run errands, she usually just applies a little bit of MAC Ruby Woo and MAC In Extreme Dimension Lash Mascara. However, when going out to dawaats or parties, she likes to apply a heavy base using the Kryolan foundation and sets it with a setting powder from MAC. She also likes to contour her face as it gives more dimension to her otherwise round face.
Regular wear
For her everyday attire, she prefers to wear jeans and loose cotton t-shirts or shirts. Given the climate of the country, she likes to stay comfortable. She also occasionally wears kurtis. Just like her outfit, she likes to keep her look very simple  and does her hair up in a ponytail and wears minimal makeup.
Party Wear
For dawaats and parties, Moushumi prefers to wear sarees and gowns depending on the occasion. She loves to wear sarees and is a big fan of Jamdaani and Tant sarees. She likes to pair it with accessories like rings and chokers.