Femme Fabulous - Xefer
Xefer has come a long way in a very short period of time from doing covers for popular songs to launching her own album. She belongs to the new and upcoming generation which doesn't rely on traditional means to establish themselves and has launched her career in the media through use of social media. Currently she is one of the most promising new artists in Bangladesh.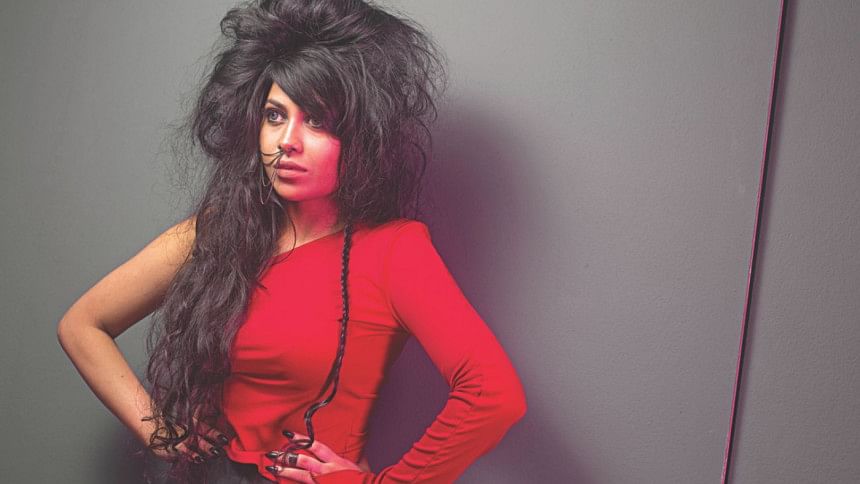 Skincare
Xefer follows a very simple skincare regime. She starts her day by cleansing her face and then applying the Lumene Day Moisturizer Spf 15. She also likes moisturizers by The Body Shop and Innisfree. She tries to avoid the sun as much as possible as the UV rays of the sun can be very damaging to her skin. However, on days where she has to stay out in the sun, she makes sure to apply a sunscreen to keep her skin protected. Once the day is over, she comes back home to and removes all her make up with either olive or baby oil and sometimes uses yogurt to remove the sun tan.
Haircare
In order to maintain her unique hairstyle unlike most people she prefers slightly rough hair as it allows her to keep the hair up. She also doesn't like using hair sprays as they are very harmful for the hair, thus, tries to keep the hair up naturally by using clips only. However, she makes sure to clean her hair properly everyday to keep her hair healthy.
Make-up
Xefer prefers very light and natural looking makeup. Therefore, for her everyday look she mixes a little bit of the L'Oréal True Match Foundation with her moistuizer to get a more natural base. She applies a little bit of the Too Faced Better Than Sex Mascara and uses a kajol to create a slightly smokey makeup for her eyes. She completes the look with a lip tint. However, when going out to an event or party, she adds contouring to the same routine to get a more glamorous look. She prefers the Sleek Contour kit. Finally she applies a nude coloured lipstick by MAC, Colorpop or Kylie.
Regular Wear
For her everyday attire, she prefers wearing black pants with t shirts and a jacket. Most of the times, she completes the look with a pair of boots or sneakers.
Party Wear
For parties, Xefer likes to wear all kinds of dresses which include cocktail dresses, jeans with tops and even sarees. For parties, she is more liberal with her choice in the colour of her outfit and wears colours like dark blue, bottle green, red, etc.