Femme Fabulous -Sharmin Sultana Sumi
Sharmin Sultana Sumi is one of the founding members of the internationally acclaimed band Chirkutt. She started the band in 2002. Since then Chirkutt has released five albums. Sumi has also received the Ananya Shirsha Dosh award at Bangla Academy.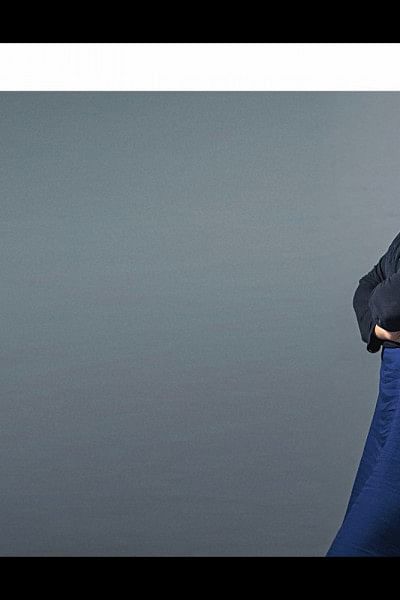 Skin care
After a long day of work, Sumi goes back home and cleanses her face of all the makeup. She uses The Body Shop Seaweed Purifying Facial Cleanser to get rid of all the dirt and makeup. Since she has oily skin, after cleansing her skin she prefers to keep it bare and just let it breathe. However, she occasionally uses the Johnson's Baby Cream as a moisturizer. She likes to follow the same routine in the morning before going to office as well.
Hair care
Given her busy schedule which includes office and concerts, she hardly gets the time to take care of her hair. However, she does try to apply oil to her hair frequently but just doesn't always get the opportunity. Therefore, she occasionally goes to the parlor and gets hair treatments such as Hair Spa or Protein Treatments done to keep her hair healthy, soft and silky.
Make-up
While going to the office, Sumi applies a little bit of the La Roche Posay Face Powder along with Lakmé Iconic Kajal and Mac Waterproof Mascara. She applies a little of Mac lipstick to complete her look. She usually prefers shades like peach, pink or deep red. However, her current favourite lip color is Caramel Cream which is a shade of Kona by Farnaz Alam, a brand of Woman's World.
Regular Wear
For her everyday attire, she likes to be comfortable and usually goes with cotton or linen kurtis paired with black leggings or jeans and an orna. However, one constant with her look is the 'nolok' she always wears no matter where she goes. She believes it allows her to represent her country especially on international platforms. And for her everyday life, it has become a part of her personality.
Party Wear
For parties or dawaats, Sumi usually always prefers to wear taat sarees as they are her favourite. She finds them both very comfortable and appealing at the same time and believes it goes with her personality the most.