A Festive Show of Cultural Diplomacy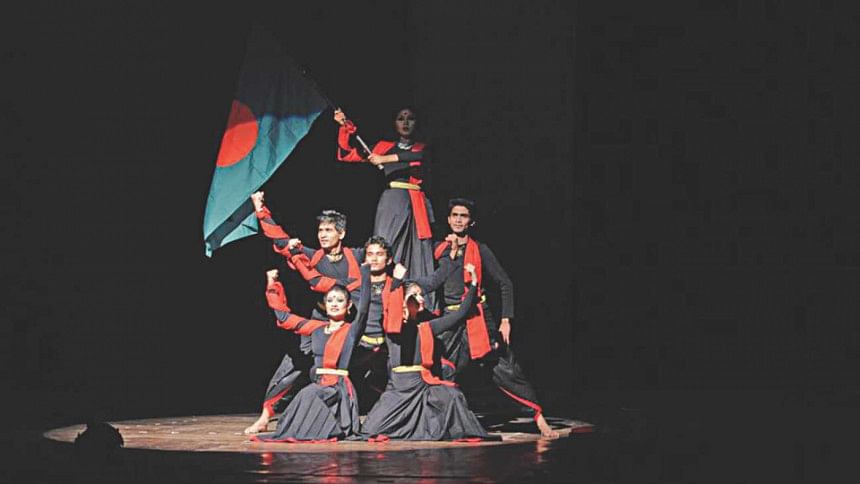 Deb Mukharji is a writer and a former Diplomat. He served as the Indian High Commissioner to Bangladesh, and is a long time friend to our country. Being an ardent art lover and culture enthusiast, he writes about Bangladesh's involvement in the Khajuraho Dance Festival.
The temples of Khajuraho were built about a thousand years ago. For three hundred years, until the place was deserted and abandoned to forests, the platforms adjoining the main temples rang with the 'ghungroos' of the temple dancers, along with the artists giving joy to gods and people alike.
It has been forty-three years since the government of Madhya Pradesh brought dance back to the temples of Khajuraho with the institution of the annual Khajuraho Dance Festival. Of the many dance festivals on temple premises across India, Khajuraho has the pride of being the place where the most senior artists have felt privileged to perform. Until now, no foreign country has been invited to perform. The exception this year was Bangladesh.
Young men and women from Shadhona and Kolpotoru, under the overall direction of Lubna Marium, enthralled audiences in the afternoons and evenings with their range of dances with the accompaniment of Rabindra Sangeet, Nazrul Geeti and Folk. The items were carefully chosen to depict the cultural diversity of Bangladesh, with emphasis on 'ekushe', or 21st February – the Language Movement Martyr's Day. There was also emphasis on the various genres of dance and music in Bangladesh, with spotlight upon the evolving story of the liberation of Bangladesh on the concluding day.
The people of Madhya Pradesh are not familiar with Bangladesh and local audiences were held spellbound by the artistry of the performers. The old folk tale of Behula and Lakhinder was brought to life and the Manipuri dance gave a flavour similar to, but different from, Indian Manipuri dances. Audiences were treated to Baul music and dance, which are integral to Bangladesh. Amit Chowdhury of Bangladesh was the first artist on the main stage on the concluding day. His performance of Bharatnatyam, with his students from Kolpotoru, fully justified the honour given to him.
A pavilion with the motto "Atithi Devo Bhava" had been assigned to Bangladesh. Thoughtful representations of the main features of Bangladesh's traditional crafts were tastefully displayed. One had glimpses of the famed Dhaka Muslin, Jamdani, brass-work, pottery and a photographic exhibition on the rivers of Bangladesh. A large map depicted the dependence of the country on the flow of rivers.
The organisers would have been happy at the evident positive reactions of visitors and audiences to the presence of Bangladesh at the festival. Shadhona and Kolpotoru would also have reason to be proud of their displays.