The Musician's MUSE
With a career spanning over many years, Dilshad Nahar Kona has made her mark in the Bangladeshi music industry. Aside from making numerous songs and doing many stage performances, she even experimented with acting. In this interview with Rafi Hossain, she talks about her reasons for uploading songs on 'YouTube' and about her song in the upcoming film, 'Bishwa Shundori'.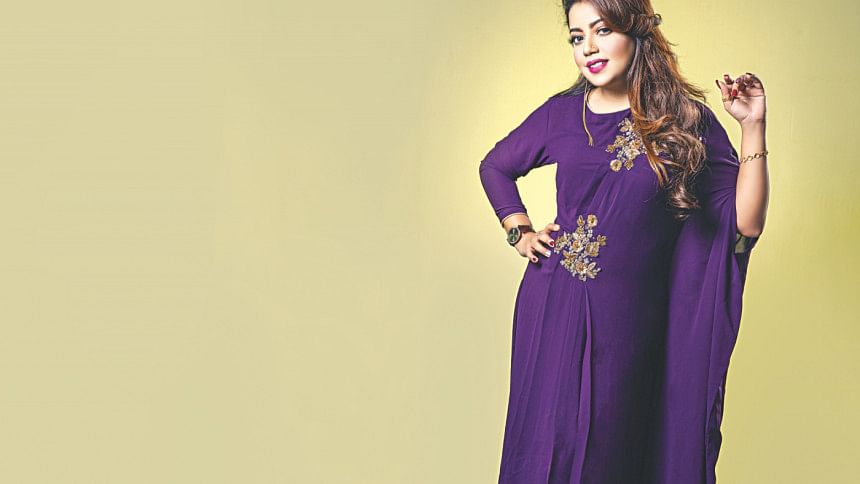 Rafi Hossain: Welcome to Uncensored with Rafi Hossain. Today, we are here with Kona. Kona, you have been releasing hit songs on the regular. Do you release the songs on 'YouTube'?
Kona: YouTube is a huge platform for music, perhaps the only platform. Majority of the listeners come from YouTube, so we have to release songs there even if we don't want to. I started out releasing my song in albums, which was quite an experience. However, I'm beginning to like YouTube as well because music is music, regardless of the medium.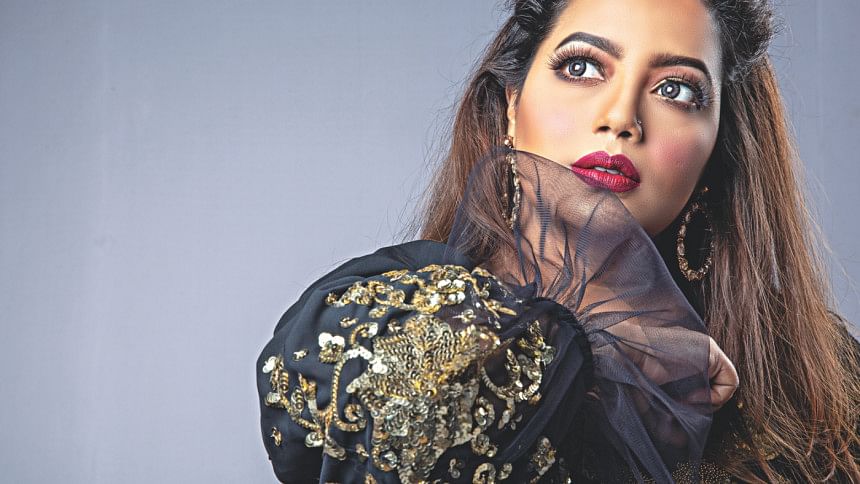 Rafi: There are many artists who aren't gaining recognition for their music like you. What do you have to say to them?
Kona: I wouldn't say that I have had an easy time in this industry. I've always had to work, which is why I'm here today. However, there have been songs that I thought would be appreciated by the audience which ended up not doing so. The converse is also the case: songs that I considered mediocre became super hits. Recognition ultimately depends solely on the audience, not the artists.
Rafi: Are there different audiences for the different kinds of songs you release?
Kona: I would say that my listeners cannot be classified into definite groups. For example, my folksy songs were hits both in villages and in cities, and my semi-classical soft songs were the same. Even if I make a song keeping a certain audience in mind, it might end up being liked by a broader audience. So, as I said before, everything ultimately depends on the audience's tastes.
Rafi: What is the trend of music now?
Kona: The trend is very confusing because we can't predict which songs will be hits. In saying that, one thing I appreciate is that people are listening to music a lot more now. Previously, there have been many trends, like albums, followed by music videos. Now, even if the video is simple, people still like the song if it's good. But, I feel that the songs are not reaching people's souls.
Rafi: Can you talk about your song in 'Bishwa Shundori'?
Kona: The song is called Tui Ki Amar Hobi Re. It's a pure romantic filmy song, written by Kabir Bakul. Imran composed the song and sang it alongside me. We hoped the audience would like it, and their likes coincided with ours, so I'm happy.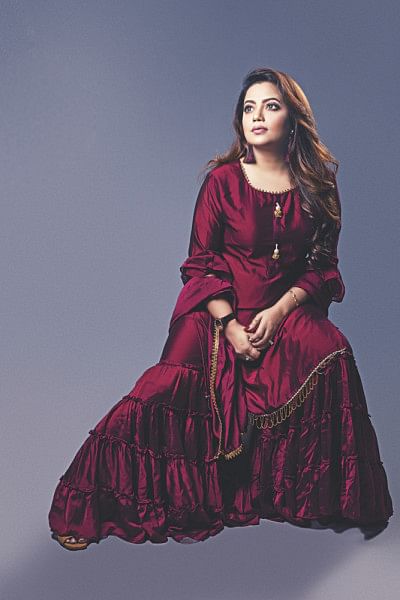 Rafi: What do you think about your musical pairing with Imran?
Kona: I've been in this industry for a long time now. My work with Imran started about three or four years ago, and before that, I hadn't been deeply associated with any other singer. After Dil Dil Dil became a hit, we started receiving calls from producers and directors to sing different songs for the films. There are about ten upcoming songs I have with him now. The audience also seems to love our duets, so it is our job to keep them interested. I think that we also have the luck factor. Ultimately, the pairing isn't the most important thing. If it's an audio song, the song is the most important thing, but if it is a film's song, the visuals are also important.
Rafi: What has changed in your life after getting married?
Kona: There have been some changes, like I'm not being asked when I will get married (laughs). I have been asked when I'll be giving treats, but I find that very sweet. I don't think that I've had to face many significant changes. There have been some, but it totally depends on whether or not we see those as good or bad. There are people who are afraid of marriage, but when we accept that both the virtues and vices make a human, and are able to live with the fact that the one we love will have both, it becomes easy to not be afraid anymore. Moreover, we haven't had a ceremony yet, meaning that I'm still living at home. So, there have been only some changes: all sweet.
Rafi: How is the music industry right now?
Kona: I have heard people say that the music industry is going through a really rough phase. I have to say to them that if it's bad now, it was horrific in the past. When CDs went out of fashion, there was a huge crisis regarding where songs will be released. I have been through many changes in my career: from cassettes to CDs to YouTube. The transition from CDs to YouTube was pretty bad since we couldn't get money from it. Now, however, we can monetise those videos and earn from that source, so the companies are investing in artists, unlike previously, when artists had to go to the companies themselves. I am positive about this industry. For those who aren't getting to where they want, I would advise them to be patient. You have to deal with failure, but, as an artist, just keep moving forward and releasing music. I have been lucky in my career as I got to do playback for a number of songs, but I created my identity through the songs I released in my albums.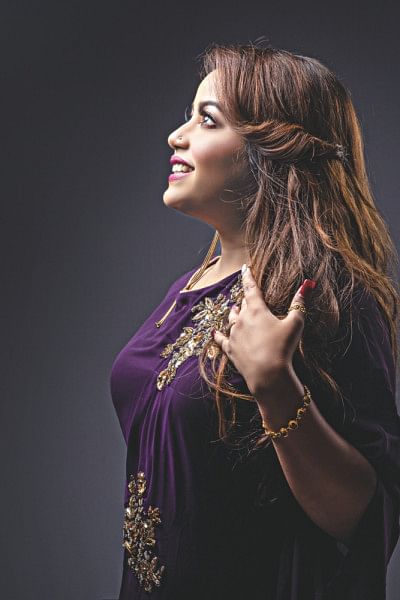 Rafi: Would you consider acting again?
Kona: I don't really get enough time to consider acting. I'm already so busy with my music. But, when I did do acting, I really enjoyed it. I got to act and dance in my music videos as well, but I think doing full-fledged acting is really difficult. In saying that, I still do some acting. For example, in film songs I have to sing a certain way, and I also have to act while giving the voiceover and dubbing for TVCs.
Rafi: Would you ever want to act in a music-based film?
Kona: I really don't think so. I have had many offers, but I personally don't have the urge for it. I'm happy with how I am right now. I like the balance that I have in my life.
Rafi: How does it feel when your songs become hits?
Kona: I never even wanted my songs to be hits; I just wanted my songs to reach the audience and gain recognition for my work. I have been able to achieve that, and it's a dream come true for me. I'm truly humbled with the love that I am receiving from the audience. When I see young children listening to my songs, it really makes me happy that something I created can have an impact on people, no matter what the age. I think that my songs can both incite and feel emotions themselves, so I perform them depending on the atmosphere. The lyrics of a song convey the emotions the lyricist is feeling, and composing a song takes a lot of hard work, so I just prefer singing the songs instead of doing the rest.
Rafi: Thank you for being with us today, Kona. It was incredible talking to you.