X-MEN APOCALYPSE: CAN'T GET ENOUGH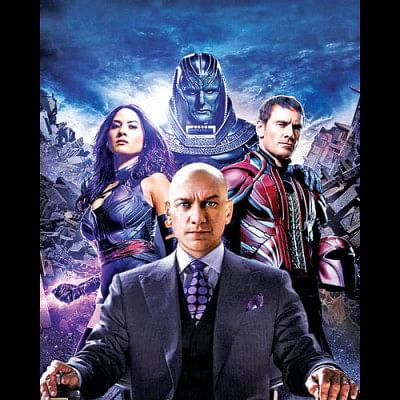 After the blockbuster that was X-Men: Days of Future Past, the trailer of X-Men: Apocalypse seems poised to supplement the brilliance of the series. It indicates the awakening of the first, most powerful and immortal mutant, Apocalypse, after thousands of years, only to be infuriated at the current state of the world. Apocalypse (played by Oscar Isaac) sets out to create a new world order which must result in the destruction of humanity wherein steps in our mutant heroes led by young Professor Charles Xavier (cue baldheaded James McAvoy into the X-Men universe).
When the trailer was released on December 11, 2015, as expected, the internet exploded. Mixed reactions from fans suggested that many are rightfully stoked about what could be an amazing movie, while some are not impressed claiming that the plot may be predictable. Pop culture enthusiasts did not pull back from comparing their expectations from Apocalypse to the highly-awaited Batman vs Superman: Dawn of Justice. From extensive research on Twitter, it appears that Marvel won this round with the genius trailer. Also, my research led to shocking revelations such as this: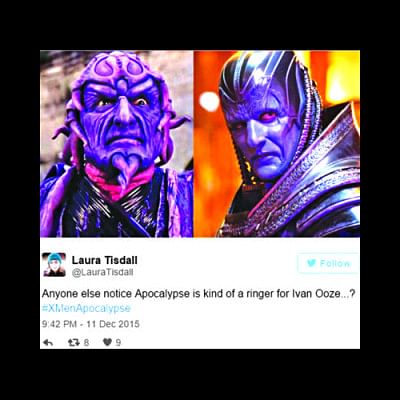 This basically means, the ancient mutant kind of takes after a Power Rangers villain Ivan Ooze. Some think he needed more bass in his voice.
There are more pressing issues than fighting the Apocalypse right now, the foremost of which is the complete and utter lack of Wolverine in the new movie (cue the sound of heartbreaks).
Though there may be varying opinions, the majority of fans seem to love the trailer.
With Captain America: Civil War, Batman vs Superman, Deadpool and Suicide Squad set to be released in 2016, it seems we are about to dive into a superhero nirvana.
We've have never felt power like this before.
Anupoma Joyeeta Joyee is a perpetually sleepy law student who emotionally identifies with ducks and occasionally sets out on writing spree. Find more of her needless banters on facebook.com/joyee.anupoma