Common Woes of Bangladeshi Anime Fans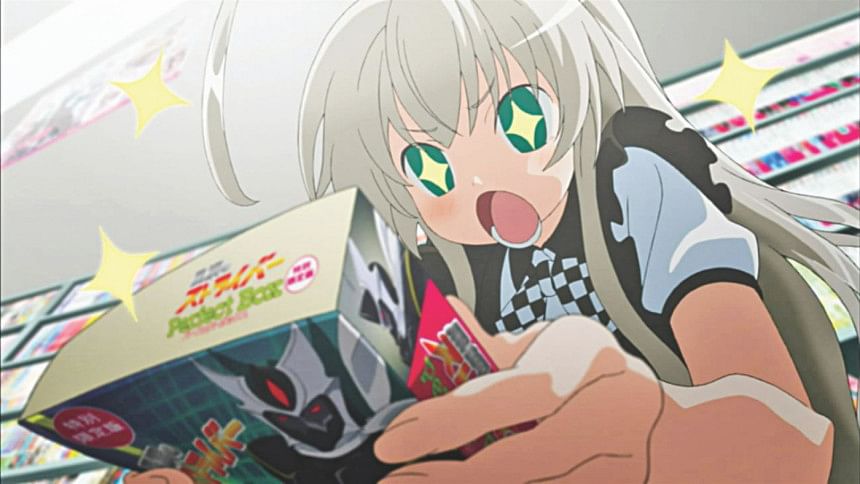 Being an anime fan has its struggles, anywhere in the world. But the struggle is perhaps, more real in Bangladesh. Here are some problems you've almost certainly faced if you are a Bangladeshi anime fan: 
Don't judge, friend. 
Adults not understanding it is one thing, but when friends make you feel bad for a "childish" hobby and make fun of it, it stings a little.
Aren't they just cartoons?
Try explaining the difference to the average person. Proceed to tear hair out. 
It's not what you think, ammu!
As with Hollywood movies, the most 'interesting' scenes in anime shows invariably start when a parent bursts into the room. Good luck explaining fan service to them!
Wish I could find stuff here.
It's a pipe dream trying to find proper anime-related model kits and official accessories in Bangladesh. But the insane difficulty in finding simple things like original manga volumes or show DVDs, can make anime a very frustrating and expensive interest to have. 
Please, Nippon senpai!
Bangladesh is almost never mentioned in manga or anime, apart from as an example of a poor country or India's little brother. Give us something to cheer about Japan, come on!
To have good internet…
Anime fans need to download all those fan-made AMVs and, other stuff. Good internet is a total necessity for being an anime fan in Bangladesh, but you'll have better luck fighting a Titan than finding that one. 
Where are the cons?
With a rather small local community, it's understandable that not many conventions happen. That doesn't make it any less frustrating, though. But when cons do take place…
Why are THEY at the cons?
There are people who go just to watch the tamasha and judge. We get that you have a very interesting life, but let people have their 'lifeless' hobbies, will you? 
This is NOT playing dress-up.
People dress all weird on Halloween - it's a 'trend'. But if someone dares cosplay an anime character…
They be crazy.
Delusional people who act like they are living in Japan and/or within an anime. Drama queens, both male and female. Fanboys/girls taking their obsession just a little too far. All terrible ambassadors of the community.
You're trying too hard.
People who act like, "All mainstream anime suck", or "I've watched more than five anime series so I am better than you", or even "Anime is the supreme art-form, even filler episodes of Naruto Shippuden" – stop. Many of them are self-proclaimed 'otaku'.
Note: No disrespect intended for the actual dedicated anime fans, who are some of the most helpful and polite people around. 
Gotta turn it down.
Even the most innocuous anime will have characters suddenly making VERY inappropriate noises. Unless you feel like inviting judging stares (a defining trait of our society) and neighbour complaints, you can't turn the volume up, wherever you are. 
Which channel is the anime on?
Short answer – none. Animax, where art thou?
Aren't you...?
"Aren't you too old to watch children's Chinese cartoons?" Well, aren't YOU too old to judge people for a harmless interest they enjoy?
Despite all the problems, anime enthusiasts have, commendably, carved out a rather friendly community for themselves here. Carry on the good fight, folks! 
Novo Manzoor is an athlete. He surfs the web all day. You can reach him at: [email protected]