THE EMOTIONAL ROLLERCOASTER OF POST-GRAD JOB HUNTING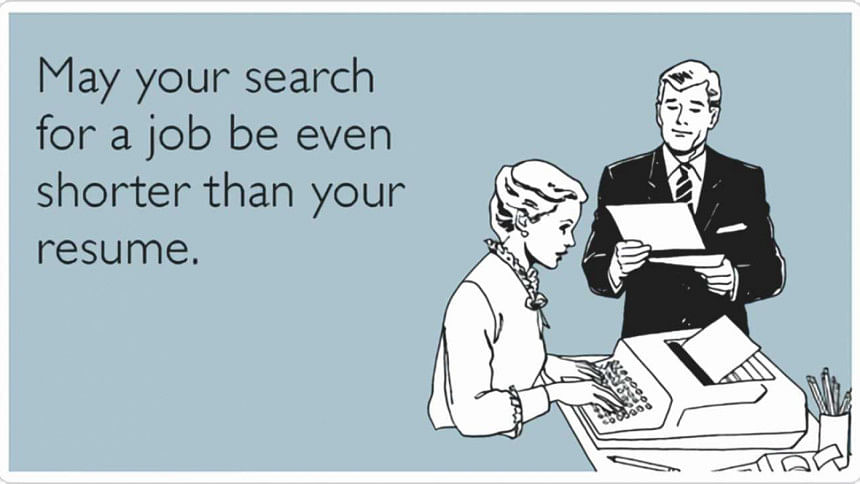 Remember those wonder years when our 11-year-old selves would pray to become college-bound adults? When we thought that graduation at 21, employment at 23 and a grand wedding at 25 would be a piece of cake?
Twelve years later, I have no choice but to laugh at myself. As exciting as it may seem to be on your own and searching for a job, post-graduation times can be a rollercoaster of emotions. 
UHM...SO WHAT NOW?

I guess it's just human life that never allows us to be static. Everything has to happen one after another or the fear of being left out sinks in. When you're done with school, people annoy you about college. When you're done with college, you are bombarded with marriage/higher education/employment questions. 
Two days into the real world and you think to yourself, "Do I really want any of this?"
TO GET YOUR LIFE TOGETHER

After a good dose of brash rebuke from parents and a slump of self-esteem seeing your friends do well, you decide to pull your socks up and decide to apply EVERYWHERE. Even for jobs that you know you're going to hate.
THE IMAGE RESHUFFLING

Have you verbally abused a politician or ranted about your country on Facebook? Do you have duck-faced, pouty pictures all over Instagram? Recruiters are most definitely looking at your social media presence, so you better rectify this potential embarrassment. If you've been using the same resumé since your first year, it's time for some renovation. Recruiters take only seconds to glance through your CV — so you might have to take an extra step to stand out.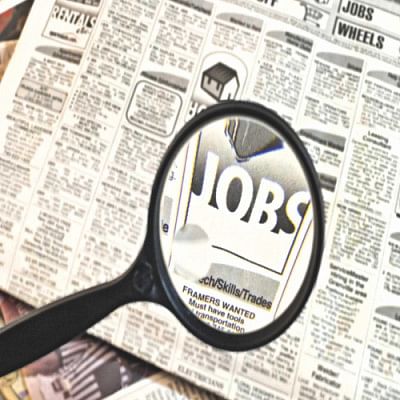 THE APPLICATION OVERKILL PHASE

With a new resumé and a much needed image reshuffling you immediately look for prospective jobs. Slowing down is not an option, and the longer you wait, the more applicants start filling the small pond. Feeling frantic? Trust me, it's just the inauguration of your future misery.
THE WAITING GAME

After sending in applications, waiting to hear back from recruiters is an excruciating experience. You constantly keep checking and rechecking your emails, and cling so much to your phone that it would give possessive boyfriends a run for their money. You tell yourself, "Was I ever mistaken to be a patient person?"
THE NERVOUS WRECK

It's been 200 years since you applied and you've heard nothing. You hear that the vacant positions at your desired company are dropping like bombs, turning you into a nervous wreck almost about to hurl. But being optimistic is key, right?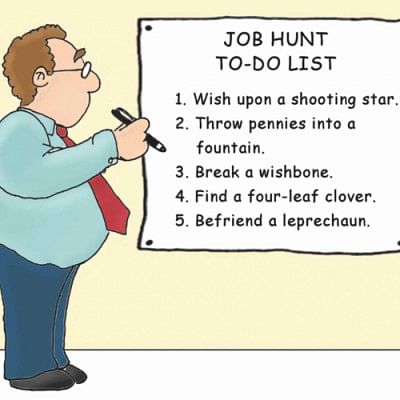 THE BIG CALL

The call you've been waiting for is finally here. Now, this can lead to two things. First, you receive your very first rejection. 99.99% of the time the reason being you're not experienced enough, because it's normal for a 23-year old to have 10 years of experience. It doesn't matter if no one wants to hire us to actually learn and get experienced, cause we're super humans, right? You better be born with it.
Second, God shows mercy on you and you do get the job. You check your email and there it is: an email from someone in HR. They apologise for the delay, but they'd like to interview you only out of the 50 people who've applied. You jump in exhilaration, breaking almost everything near you.
THE START OF SOMETHING NEW

From countless stupid advice from relatives, to impetuous naggings from your mother, to the unflinching faith of your friends - you have finally done it. You have immersed from being a college graduate to a working member of the society. Pat yourself on the back and enjoy what time you have left before you start your new life. 
Now go change the world, or at least fake it till you make it. 
Rafidah Rahman is a teeny-tiny Hulk, she's always angry and she's always hungry. A cynical dreamer and a food enthusiast, she's your everyday entertainment. Correspond with her at [email protected] or www.facebook.com/rafidah.rahman.39