Basic (and free) digital marketing courses for you to try out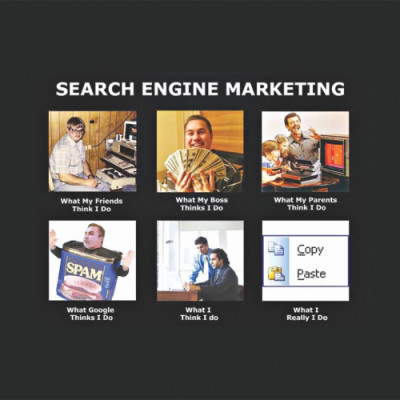 The exponential growth of brand and business promotions and community outreach in the digital space has given birth to the need for a structured program on digital marketing. However, our curriculum has failed to provide us with such a program. But the desire to explore the field of digital marketing should not end with this. If you are interested and can spare a bit of your time each day, here are some amazing and free digital marketing courses that you should try out.
SIMPLILEARN
Simplilearn's YouTube playlist on digital marketing for beginners has over a hundred tutorials for you to explore. Their collection includes videos on SEO, social media marketing, Google Analytics, content marketing strategy, email marketing and so on. If you are eager to venture into the world of digital marketing out of curiosity, these tutorials will certainly be of great interest to you. The course will help you to understand the basics of SEO, content and email marketing, the need for promoting your content and pretty much all the other aspects of basic digital marketing.
FUNDAMENTALS OF DIGITAL MARKETING, GOOGLE GARAGE
Fundamentals of digital marketing is one of the many free online courses offered by Google Digital Garage. The course consists of 26 modules and will require you to go through its contents for an estimated 40 hours. Each module is followed by a short quiz so that you can test your knowledge. This course in particular, is all about reach and to make your or your brand's presence felt on the global market via social media and other virtual platforms. After finishing the course, you will receive a certificate from Google Digital Garage. This course is highly recommended for those who lack the motivation to indulge themselves in a bit of self-enlightenment. The modules and their compelling contents will keep you hooked.
GOOGLE ADWORDS – BEGINNER TO ADVANCE, JOSEPH DELGADILLO
The advertising service 'AdWords' by Google allows you to publish ads on Google and its vast advertising network. AdWords plays a vital role in marketing towards a specific target group utilising keywords and the user's search engine queries. This course, available on Joseph Delgadillo's YouTube channel, is over eight hours long and it covers all the materials related to Google AdWords from basic to advance level. From initiating your very first ad campaign to ensuring maximum conversion, this course has got you covered.
edX
Founded back in 2012 by Harvard University and MIT, edX.org comprises of over 2000 online courses ranging from humanities to computer sciences. They are partnered with different universities and colleges from across the world and offer courses taken by different academicians and professors from these institutions. Under the tag of digital marketing, edX.org has a plethora of courses for you to choose from. The free version of these courses will grant you access to all the lectures, tutorials and course materials free of cost. However, you need to pay a certain amount of money if you want to receive a certificate from them. The course modules here are designed in accordance to those of different renowned universities from around the world. Doing your digital marketing course here will give you the feeling that you are taking an actual university class on the subject.
Faisal wants to be the very best, like no one ever was. To survive university is his real test, to graduate is his cause. Send him memes and motivation at abir.afc@gmail.com