Art for people who cannot draw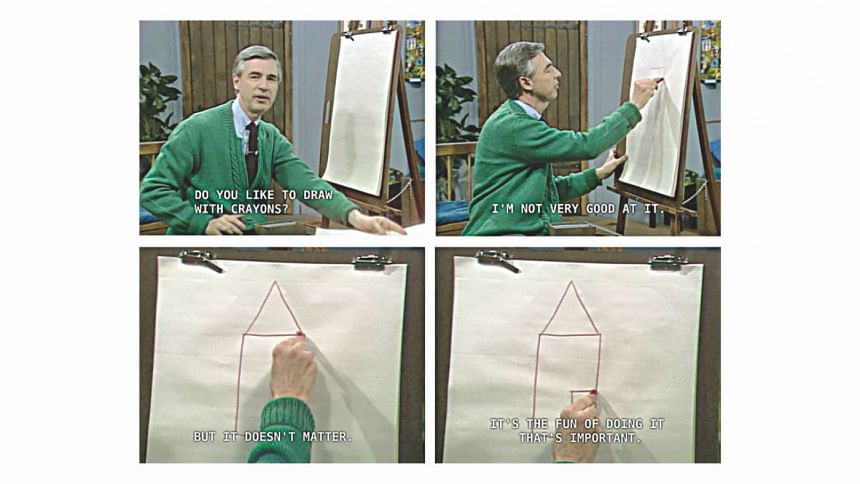 On many occasions I have sat down with a vision in my head to draw something but every time I picked up the pencil or the brush to paint, I failed miserably. Meanwhile, I saw the eloquently detailed sketches and paintings of my friends and wanted nothing more than to have their talents. I remember being the only girl in grade seven art class who got punished because she never submitted a single work.
Sure, I still loved looking at paintings and even watched the occasional Bob Ross tutorial, but I had not picked up a single painting tool in almost seven years. This was until I took a dive into the endless pool of YouTube videos. I watched with awe as artists created these beautiful masterpieces that fell into the realm of true artwork but the techniques used were much simpler.
KNIFE PAINTING
For those who are wondering why or how to use a knife to paint, it's not what it sounds like. There are artists' tools called palette knife; they can be used to mix paint or apply them to the canvas. The other thing you will need are oil paints or acrylic paints; just put dollops on the canvas and let your palette knife do the trick by spreading the colours in whichever direction you please. The more colourful the better but make sure that you do not use too many dark colours that are on opposite ends of the spectrum as that may result in the formation of dull colours. A YouTube channel where you can fully understand this technique is SurajFineArts.
ACRYLIC POUR PAINTING
It is not so much the technique as the preparation process that is slightly more complicated than that of its predecessor. What you will need for this are disposable plastic cups of any size, acrylic paints, any type of medium, water and a canvas. The trick with this technique lies in how much of the medium and how much water is being used as you want to get to the right consistency to pour the paint without losing its integrity. One piece of advice would be to first test out your desired consistency on cheaper art supplies rather than jumping straight onto expensive canvas since there is a learning curve to reach your desired consistency.
MIXING TECHNIQUES
One good way to do this is through the use of masking tapes. You want to start by spreading your desired colours on the canvas using acrylic paint and brushes. To create texture, you use the stippling motion with your brushes or use a sponge dipped in a little bit of paint to dabble that across the canvas. However, the fun part comes when you can create geometric shapes by taping over the canvas, leaving certain areas empty to be painted by different colours. Once you take the tapes off, you have not only created shapes but different textures as well.
Other than these techniques, there are a couple of really simple ones like making collages or origami. When it comes to art, there has never been a hard and fast rule about what is right or wrong; just sit with a canvas and unleash your inner artist. And just like Bob Ross always said, 'There are no mistakes, just happy accidents.'
Subaita likes cats and dogs and everything that hops, send her your favourite animal pictures at [email protected]