6 Signs That You're Falling in Love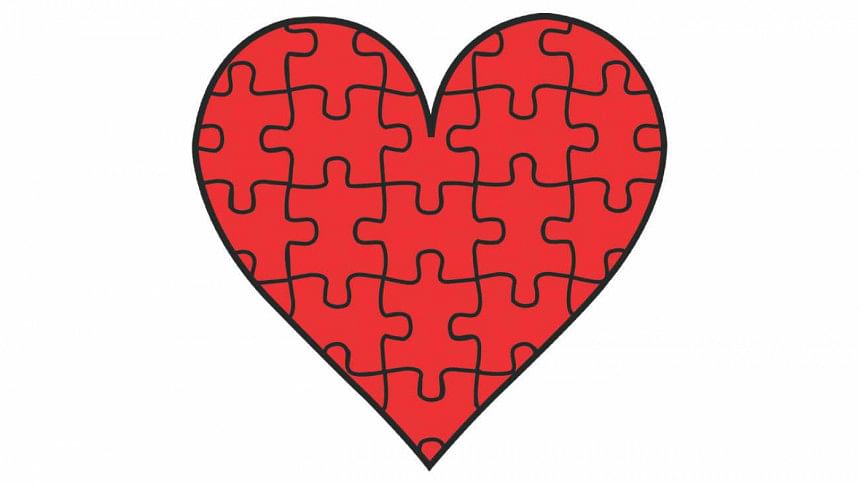 Asked by our lord and saviour Ananta Jalil Probably the First, "What is love?" Is it when you feel a fluttering of butterflies in your belly? A certain warmth in your heart? Or when your pupils dilate? The answer is: don't be stupid, your body is at 37 degrees Celsius and your pupils dilate for plenty of other reasons. For the record though, you might want to consider a diet change. 
In any case, there's no real way to answer what love is. But, on the flip side, there are plenty of common symptoms of falling in love, and here are a few.
1. YOU'RE STALKING THEM

Yes, in today's world, people stalk each other all the time online, but real love makes you step up your game entirely. You must know about the  number of exes they've had, have a copy of that one picture where they look terrible (which they deleted online) and know what they had for breakfast on the 32nd of January, 2007. You also need to be a time traveller and travel to a different timeline where a day is added to January instead of February during leap years, and don't worry because love will find a way. 
2. YOU'RE BECOMING CHEESY/CORNY

Real love touches us deeply, changing our very essence no matter how strongly we fight it. To be honest, very few people actually like being cheesy or corny. Nevertheless, this is the most obvious sign you're falling in love because you're in some stage of metamorphosing into a piece of cheese or a cob of corn.
3. YOU'RE ALWAYS THINKING ABOUT THEM

Believe it or not, it's true. You're always thinking about a Northern Irish band formed in Belfast in April 1964, most prominently known for the garage rock standard "Gloria" and launching singer Van Morrison's musical career.
4. YOU FEEL MUCH MORE EMOTIONALLY CONNECTED

This, in my opinion, is such a strange thing. If you don't understand what I'm talking about, tell me: do you not feel sad when they do? Or hurt when they're hurt? This emotional connection is clearly a sign - that they've invented some variation of a Voodoo doll of you which transmits their emotions and clearly shows they're dabbling in black magic and you should get away ASAP.
5. YOU WANT TO TALK ABOUT HIM/HER TO EVERYONE

It might annoy the heck out of everyone, but you just can't stop talking about either the Finnish gothic rock band from 
Helsinki or the 2013 American romantic

science-fiction drama film written, directed, and produced by Spike Jonze.
6. YOU LAUGH AT ALL THEIR JOKES, EVEN THE BAD ONES

If you've laughed at any of the terrible jokes in this article, you're clearly falling in love with me.

Now that you've read through such an enlightening article and are armed with more knowledge than before, you now know that I have no idea how to tell if you're falling in love. I have, however, given you two bands and a movie reference. You're welcome.
Rasheed Khan is a hug monster making good music but terrible puns and jokes where he's probably the only one laughing. Ask him how to pronounce his name at [email protected]