POP CULTURE
The Strange World of J-pop Idol Groups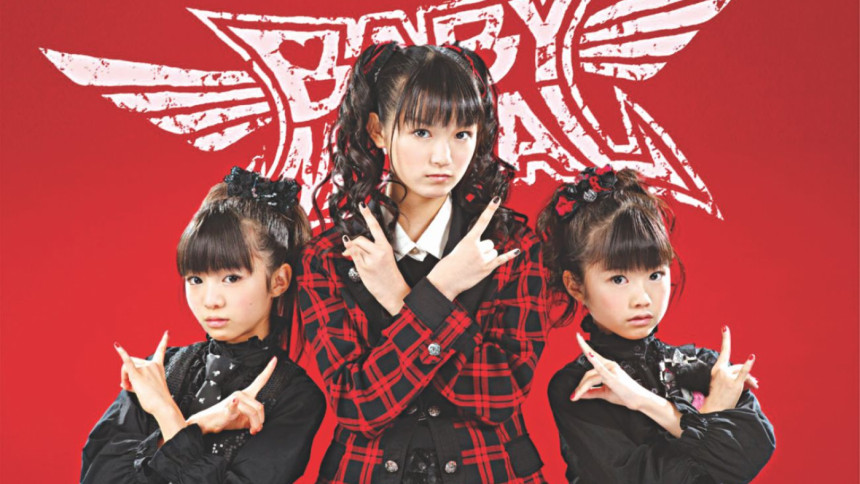 Most of us are already familiar with K-pop but few have heard of the much less popular Japanese pop (J-pop) idol groups which are really big in Japan. The words "peculiar" (in a good way) and "Japanese" are synonymous to me, what with all the weird obsessions in anime, and the mind-boggling inventions they make these days. Did you know you could hire good-looking men in Japan to come and wipe your tears away when you're sad? That pretty much says it all.
Idol groups are Japanese bands but what makes them unique is that these groups focus less on music and more on the band members (idols). The idols are considered role models for teenagers and are supposed to have pristine reputations and also be kawaii (cute). The groups have fierce competition and some of them have resorted to unconventional concepts to grab the spotlight.
West Japan Hamburgirl Z: Are you a fan of hamburgers? Then this is the group for you! Everything about them is hamburger-themed, starting from their songs, outfits to even their stage names. "You. You will be bacon" – this is exactly how the producer picked each girl to represent a different ingredient and they wear special hats with the ingredients on them. Apparently, the girls want to share with the world their love of hamburgers. Promoting obesity in young teenagers? Not very role model-like to me.
The Margarines: "People with big debt have big dreams," says this idol group consisting entirely of girls in so much debt from student loans, family businesses going down or them just spending too much that they formed the group in the hope that they will soon be able to pay off all their debts. Their total debt adds up to about 127 million yen and they have yet to accomplish their goal. At least they're honest about why they started the group.
KBG84: The "84" in the group's name is actually the average age of the idols. Yes, you read that right. The minimum age requirement for this group is 80 years, with the eldest member being 97. They take pride in their age and claim that it means they're "closer to heaven." They're all jolly women filled with energy, teaching us that it's never too late to pursue our dreams. Their heart-warming music video 'Come On and Dance Kohama Island' is a must watch, where the women sing and dance adorably along with children and a random person in a cat costume.
Kiyoshi Ryujin 25: This group is by far the creepiest I've seen. It consists of one male member and 6 female members and all the women are marketed as married to the man. All their cringe-worthy music videos are about polygamy and the women are portrayed as being crazy for the man. One of the videos shows the women all doing housework together and "serving" the man. I have no clue how people even want to become fans of something like this, but their concept is considered very unique in Japan and they're doing well.
BABYMETAL: This group is the most popular among the ones mentioned here and also has the best music. They've created a genre of their own which is a mix of J-pop, heavy metal, and death metal and they call it "kawaii metal". Metal isn't supposed to be cute so this shouldn't work, but it does. It does so beautifully. Anyone would be a fan after listening to a couple of their songs.
Mayabee Arannya is a confused soul still searching for a purpose. Give her advice on life at facebook.com/mayabee.arannya