Limited Edition – All Things Pop Culture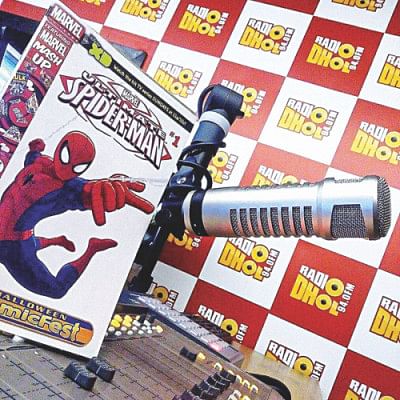 The pop culture scene in Dhaka has been on the rise over the last few years. So to appease the lovers of pop culture, Radio Dhol 94.0FM brings to you a dedicated pop culture show called "Limited Edition" hosted by Kaisar. The show airs on weekdays from 9 pm and runs till midnight. 
Pop culture is a continuously evolving genre. Nowadays, beside music and movies, pop culture consists of comic books, TV shows, video games, anime and pretty much everything that appeals to the youth. In Bangladesh, with the advent of comic cons, premieres of sought after movies shortly after their release, anime, K-Drama, K-Pop and such, entertainment opportunities for the youth are more than ever before. A radio show about pop culture, therefore, was the necessity of these times. 
That's when Radio Dhol decided to work on this theme and came up with Limited Edition, which first aired in December 2015. The show caters to a large audience base on the various aspects of pop culture, thus offering something or the other to all its listeners. Notable segments of the show include:
 Soundtracks Unlimited, where original soundtracks of movies, shows and video games are played
 Hanging Out with Mr. Jamil (every Sunday), where Jamil, owner of Jamil's Comics and Collectibles (JCC), talks with the host about trending pop culture
 Name That Thing (every Monday), a contest oriented segment with audience participation 
 Comic Quest, a segment where origins of comic characters are discussed and fun facts are revealed alongside comic book reviews. Moreover, in this segment, two comic book nerds analyse and argue who would win in a battle between two comic characters
Other popular segments of Limited Edition are Anime Quest and The Top 5.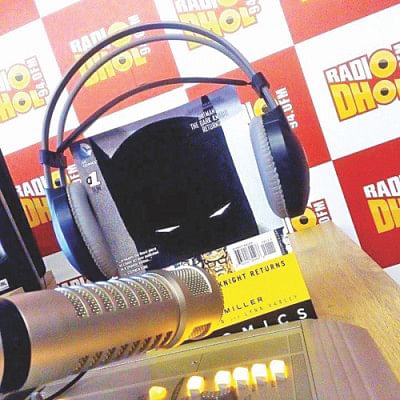 But there's no leeway for you to think that this show only deals with the international pop culture; it does in fact make sure to shift focus to the local pop culture scene whenever possible. Limited Edition sheds light on Bangladeshi comic books by Dhaka Comics, Mighty Punch Comics and the likes, and also holds discussions on contemporary novels, like those by Muhammad Zafar Iqbal, Satyajit Ray and Humayun Ahmed. Unmad, Nonte Fonte, Chacha Chaudhary, Tin Goyenda, Masud Rana, etc. also regularly get featured in the show. 
The show has received positive feedback from the listeners, and has gained popularity in a short time span. "We receive audience feedback mainly through SMS and Facebook comments," said the host. "And so far, the response has been tremendous. In fact, even I get overwhelmed by the amount of listener interaction at times." He added that the show aims to be the pop culture hub in the radio industry and be a driving force in the advancement of the pop culture scenario of Bangladesh. 
As pop culture gradually finds more ground every day in our country, Limited Edition keeps getting increasingly active and brings the latest updates to us through the radio waves. It is indeed a torchbearer for this kind of programmes in Bangladesh.
Arman R. Khan is an engineer, a caffeine addict, a dreamer and a culture enthusiast who takes life one day at a time. Follow him on Instagram @arman_rk or on fb.com/arman.r.khan