Is Your Immune System Overreacting?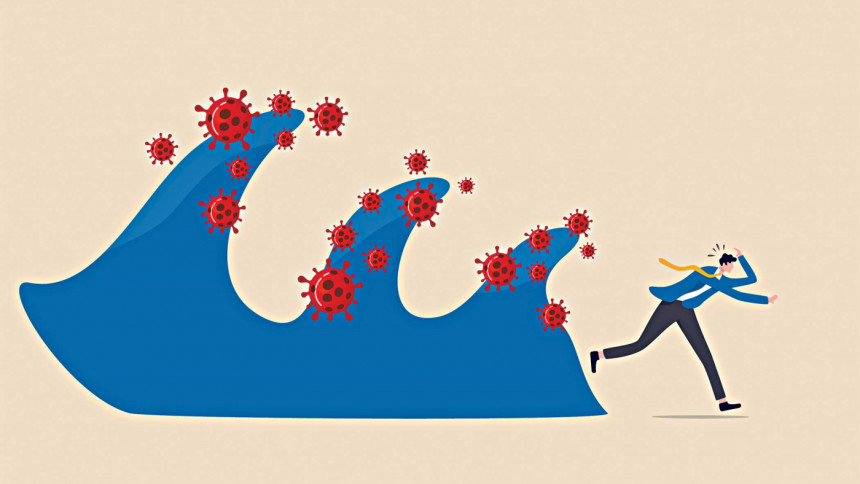 Consider this: a spider crawls into a crevice never to be seen again, but the arachnophobic resident who witnesses the escape decides to burn down the entire house. Most people will say that the resident is overreacting, some would even go as far as to call her oversensitive.
The immune system is a lot like the arachnophobic resident, though it would not resort to arson.
Normally, the immune system is trained to spot and annihilate foreign molecules, by recognising a target site on the foreign particle known as an antigen. Sometimes, the molecule is completely harmless, but the immune system decides that it must be destroyed.
So, it raises alarms, gathers the troops, and unleashes its mighty attack force against a chunk of peanut.
Hyper-sensitivity disorders, better known as "allergies," are characterised by a failure of the immune system to become tolerant towards antigens that are frequently present in the environment. Inhale or swallow a few particles, and you may experience symptoms as mild as a skin rash or a runny nose or more severe ones like your body going into anaphylactic shock.
In the past century, allergies have become more common. It is widely accepted that environmental conditions elicit allergic reactions in people who have a genetic disposition that makes them more susceptible to hypersensitivity.
The key player in the regulation of allergic responses is the regulatory T-cell. The regulatory T-cell is involved in mediating tolerance towards allergens. T-cells develop shortly after exposure to antigens, in places where our tissues meet the outside world, the gastro-intestinal tract and the respiratory tract. 
The main role of the T-cell is to reign in the immune system from going wild by releasing inhibitory cytokines (chemical messengers) and by reducing the number of antigen-presenting cells.
They also control allergies by blocking the release of histamine and other allergy inducing molecules from mast cells. Individuals that are sensitive towards allergens have a smaller population of T-cells.
Continual use of antibiotics, changes in diet, as well as reduced exposure to microbes during childhood could account for the prevalence of allergies. Collectively, these factors change the microbiome of the resident bacteria in our gut. Microbiota has a role in "shaping oral tolerance." Polysaccharide A, a component in the capsule of a commensal gut bacteria enhances the function of T-cells. Short chain fatty acids, produced when intestinal bacteria break down and metabolise fibre, causes proliferation of T-cells in the intestines.
In addition, children born through Cesarean procedure are more likely to develop asthma because they are not inoculated with the mother's microbiome at birth. Cleaner environments after birth result in infrequent exposure to microbes, which reduces development of antigenic tolerance.
In patients that have received therapeutic treatments for allergies, the number of T-cells increases in circulation. This proves that there is a link. However, the underlying mechanism is not fully understood.
Reference
Journal of Allergy and Clinical Immunology. (September, 2016). Regulatory T cells in Allergic Diseases.