A tribute on the occasion of Leo Messi's last World Cup announcement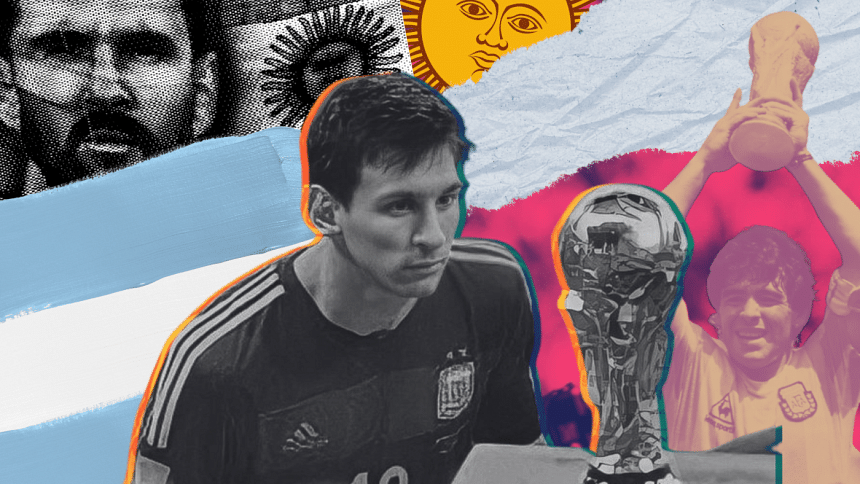 The rumours have been confirmed – the upcoming FIFA World Cup in Qatar will be Lionel Messi's last. Although many saw it coming, Messi's announcement was still something fans took note of around the world. 
When I first heard the news, a barrage of emotions, from numb shock to respect, overwhelmed me. For a certain generation, Lionel Andres Messi is the sole reason millions of youths fell in love with football. 
I have certainly not been an exception in that regard. My childhood was spent watching Messi mesmerise us all with his supreme abilities. His haul of 91 goals in 2012 only increased my intrigue and respect towards him as a neutral.
Having started avidly following football during the 2014 World Cup in Brazil, one of my earliest memories as a fan include Messi curling in a stunner against Iran during the group stages, sealing Argentina's progression into the knockout rounds. Such was the brilliance of Messi, that as I watched him repeatedly become the saviour of Argentina, his genius convinced me to burn bridges with Brazil and throw full support behind Argentina in the Final.
Alas, it wasn't to be. Even after Mario Götze's goal, fans believed, especially when Argentina got a free-kick with seconds remaining. Unfortunately, our hopes were shattered as pressure got the better of Messi. Although he won the Golden Ball as the tournament's best player for his spellbinding displays, the picture of a dejected Messi looking forlornly at the World Cup trophy left an impression on my younger self. 
My admiration for Leo Messi only increased as I started following club football more regularly. If anything, his agony of the World Cup propelled him to even bigger heights. His linkup with Luis Suarez and Neymar, forming the deadly MSN attacking trio, dominated football for the better part of the next 3 years. On a personal level, he maintained his own high levels of performances despite Barcelona's steady decline, evolving his game to new heights seamlessly and winning just a few Ballon d'Ors in the process.    
Although I support Manchester United, and Messi single-handedly put United to the sword on a few occasions, he has a special place in my heart – the maverick genius who makes football beautiful to the eye. In an age where the term "playmaker" is used too cheaply, Messi is THE true embodiment of that – the ultimate player who not only scores, but is also insanely creative with his vision and his brilliant passing range. 
Messi's international career proved to be the opposite of his club exploits. Despite his best efforts, Argentina lost back-to-back Copa America titles in 2015 and 2016 to Chile. The pain caused him to retire after the 2016 edition. It's to Messi's immense credit that he heard the fans' voices, reversing his decision to guide an Argentina team searching for identity. Even in tough circumstances, he performed – his hattrick against Ecuador will live long in the memory. Playing at an altitude of 12000 feet, with Argentina's 2018 World Cup qualification hopes hanging by a thread, the great man defied the odds, like he always did over his incredible career.
Now, as we enter the GOAT's swansong on the world stage, the onus is on the Argentina National Team to make it a memorable one. Under the tutelage of Lionel Scaloni, Argentina have been transformed, they head into the World Cup 35 games unbeaten.
If their victorious 2021 Copa America is anything to go by, fans can genuinely expect something special – not only are the new generation of players highly talented, but also extremely passionate, for both Messi and their nation, something which often lacked in previous teams. 
Football owes Messi for his contributions, and the Argentine team's drive might well be turbocharged by Messi's announcement. If you couple that with their talents, the stage is set for Argentina to give the GOAT the sending-off he richly deserves.
As far as Messi's form is concerned, he heads to Qatar back to his best. With this World Cup now officially being his Last Dance, and knowing his elite, competitive mentality, fans can surely expect the Little Magician from Rosario, Argentina to perform to his mercurial, all-round best and cement his legacy as the Greatest footballer to ever grace the field. 
Inqiad is a long-suffering Man United fan and a self-proclaimed Targaryen. Contact him at [email protected]