Before They Were Mothers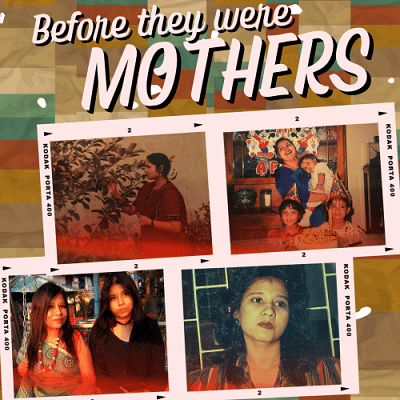 It feels strange to think that our moms were entire people of their own before we came to know and love them, and it feels even stranger to think we have almost no idea who they were back then. We decided to ask some of our moms about the people they used to be, the lives they led and the changes they've had to go through to be able to take on the role of the mothers. We spoke to Anupama Rahman, Iffat Eunus Alam, Samira Yunus, and Shoera Sarwar about the people they were before crying babies took over their lives.
Speaking of life when she was younger, Anupama Rahman is reminiscent, "My friends and I lived near each other and we all went to the same school. We used to meet regularly in the afternoon or evenings. All throughout school, college, and even university, we all had great intimacy because we spent so much time together. Those were some great times."
Shoera Sarwar, on the other hand, misses being a more hopeful person, "Life was more enjoyable and happier. I used to think that people would not be bad, and happiness seemed more attainable."
As young people, our mothers must have had hobbies as well, things they used to love doing but don't do anymore. "My hobby has always been reading. Everyone in my household used to read so we had a great collection of books.I was also involved in singing. I used to participate in TV shows for children. I did the letters for children's magazines. I was a newscaster for BTV from 1994 to 1995," says Anupama.
 Shoera spent her days studying, cooking, and sewing clothes. "I was interested in fashion and writing poetry as well. My friends and I would meet at Baily Road. Overall, my life was cheerful," she adds.
Motherhood presented a change in circumstances, and for our mothers, well laid plans and career goals had to change as well. Iffat Eunus Alam was determined to become a flight attendant because she imagined her life travelling around the world. "However, as time went on and I got married, it didn't seem like a realistic option so I decided against it. I was also very interested in fashion and wanted to start my own boutique where I'd design dresses myself," she adds.
Samira Yunus retells the story of how her determination helped her pursue the career she wanted from the get-go, "I was always very career oriented. I chose a very unorthodox subject, Actuarial Science. I chose it because I absolutely loved math, and the future prospects of the subject seemed very promising to me. There were very few people in Bangladesh who had passed all fourteen subjects required, at the time. I was met with a lot of criticism and most people around me had doubted my capabilities and told me it is a very demanding field so I should reconsider as I would one day be expected to look after my family.But I never paid heed to any of it and decided to go for it."
Things don't always work out, and oftentimes, the support required from family is absent. Such was the case for Shoera Sarwar, who dreamed of becoming an architect. "Unfortunately, my own family was not supportive of my goal. Still, I tried studying the subjects I was interested in, secretly. But I was caught. So, I was not allowed to study the science subjects anymore, even by hiding."
Motherhood, and the larger responsibilities of having a family tends to get in the way of life trajectories for many women. Priorities change, and without a supportive family who are open to shared responsibilities, career tracks are often pushed to the back of the queue.
Iffat Eunus Alam's story goes a bit like this as well. "I wanted to pursue a Master's in Political Science or Sociology, but I never got the opportunity. I did not find the support I needed at home at the time and my husband was busy at work. On the day for my final exam for my Bachelor's, I had asked my husband to pick my daughters up from school since their school was very far from home and I would not be able to make it. Due to some misunderstanding, he had not picked up my younger daughter and she was left alone at school for hours, till my sister called to check in. That's when I knew that I had to stay home and look after my children. I had also briefly started a boutique but I let go of it during my elder daughter's O Levels since she needed my full support and time."
Becoming a BCS cadre and working in the administration service was what Anupama Rahman had planned for herself. But marriage changed things. "I realised that my plan would be inconvenient as it involved being posted to different places. So, my plans changed and I considered working with my husband, or pursuing my MBA degree. As I thought about these things, my daughter was born.
"After her birth I could not consider working. Even though it was a good job, I did not want to work all day while leaving her at home. My mother, relatives, and friends, still tell me that they were shocked to know that I chose not to work. As people say, 'When a child is born, the mother is born, too.' So, she became my priority. Of course, I do not look down on any parent who chooses to work. But it is not possible for a person to do everything. So, in my opinion, my decision was right because I could tend to my kids and have input in their studies, extracurricular activities, or personal development."
Shoera Sarwar was faced with the reality that being married posed extra difficulties to her education, which she wasn't ready to give up. "I got married while I was completing my undergraduate degree. I was not prepared for how fast-paced married life would be. There were certain rules and obligations that my in-laws expected me to follow, like asking for permission if I wanted to meet my friends. There were a lot of duties around the house that they expected me to do as well. They criticised me if I rested. All of this was happening while I was pursuing my degree. Then I became pregnant with my first child, which affected my studies. I had to give my undergrad's third year finals while I was pregnant."
If the necessary support system does exist, however, things fall into place, and the sacrifices made don't end up costing everything. Now an executive vice president of an insurance company, Samira Yunus' story is testament to that, "Being a single mom, I had a lot of responsibilities which set me back by a few years. However, I have an immensely supportive family who looked after my daughter while I worked and pursued my education. My daughter is also very understanding and has always supported my endeavours."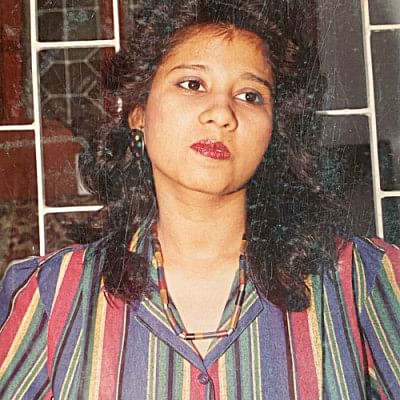 Life goes on, and despite the hardships, with or without support from family, our mothers find ways to become their own selves. Shoera Sarwar ended up pursuing her passion for poetry. "I was always inspired by nature to write poetry, so around 2017 I decided that I wanted to publish a collection of poems. I faced a lot of obstacles; I did not receive support from my family. My mother and daughter were proud of me, though. My daughter even gifted me a diary for organising my poems. Other people's reactions to my work on Facebook was another source of support and encouragement. I faced questionable publishers, who wanted to leech off my work. I overcame the obstacles and finally published my book in 2017."
Iffat Eunus Alam has found a way to live out a certain portion of her dream by starting an online page for clothes. "I hope I can save enough and find a way to start designing again. My children try to support me to the best of their abilities, but they have their own lives to worry about. It is my job to support them." 
Let us celebrate our mothers for the strong and resilient women they are and have always been. We must also remember to acknowledge all that they have given up to make us who we are. We need to keep in mind the wonders that a supportive family can achieve, we all must do better to support the individuals who became our mothers.