The lasting legacy of The Legend of Zelda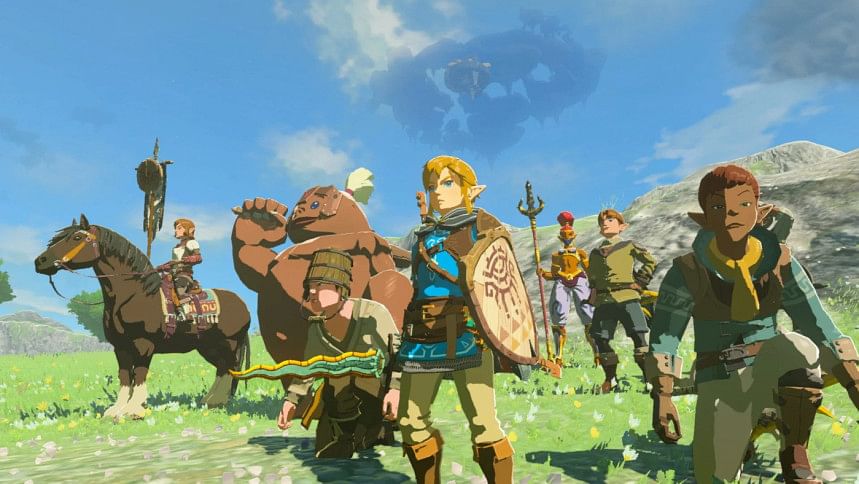 Puzzles in video games often work against us, creating a cryptic challenge that feels near impossible to overcome. Yet, with every puzzle comes a set of tools, almost like toys the player can utilise how they see fit. When I think of difficult puzzles and innovative tools that shape the mechanics of the game, I always think of The Legend of Zelda, a storied franchise that has, over the last nearly four decades, mixed adventure, action, platforming, complex dungeon-crawling, and so much more. 
Tears of the Kingdom, the latest entry in the franchise, came out less than a month ago, and it has already garnered universal praise. With its fancy gameplay mechanics, a vast and dense world filled with places to explore, and open-ended puzzles that can be completed in many ways, the game has opened eyes to what is possible in this medium. And this isn't uncommon for the franchise. Nearly every game is released with a baffling level of polish and care that most contemporary franchises can't hope to live up to.
When I was ten years old, I played The Legend of Zelda: Twilight Princess, falling in love with not just the characters but the world of Hyrule at large. There, I discovered that my protagonist Link turns into a wolf, which led to a completely different style of gameplay and a very intriguing narrative experience overall. 
I found myself wondering if other games in the franchise offered similar innovative mechanics, so I booted up whatever emulator would run the games I needed to run, and with every step of my journey I fell more and more in love. There was the magnificent world of Ocarina of Time, the colourful graphics that hid away a much darker story in The Wind Waker, and the rather overlooked Skyward Sword.
The most surprising out of all the games I'd played was perhaps The Legend of Zelda: Majora's Mask. Surprising not just in terms of quality but also in design seeing how the entirety of the game takes place in three days of in-game time. Here, Link must find a way to stop the moon from colliding with the planet and destroying the land. In this race against time, you are also given a device that allows you to reverse time itself, allowing you to return to the starting point three days before the moon collides. This is an ingenious design choice, as with every failure, the player is encouraged to keep trying by reversing time over and over again until they figure a solution out. 
Much of the philosophy behind the design of every Zelda game always tends to remain the same – unique gameplay mechanics and puzzles that are challenging but only in a way to encourage players to try harder. Though it may be tacky to say, the challenges I face in games like these often push me to look at my own actions more objectively – a lesson I have carried only thanks to these games. And though accessibility can sometimes be a problem with the Zelda franchise, if you're up for trying out emulators, there is an entire world full of strange obstacles, adventures on horseback, and sometimes a lot of crafting waiting just for you.