The bittersweet experience of planning your school's senior week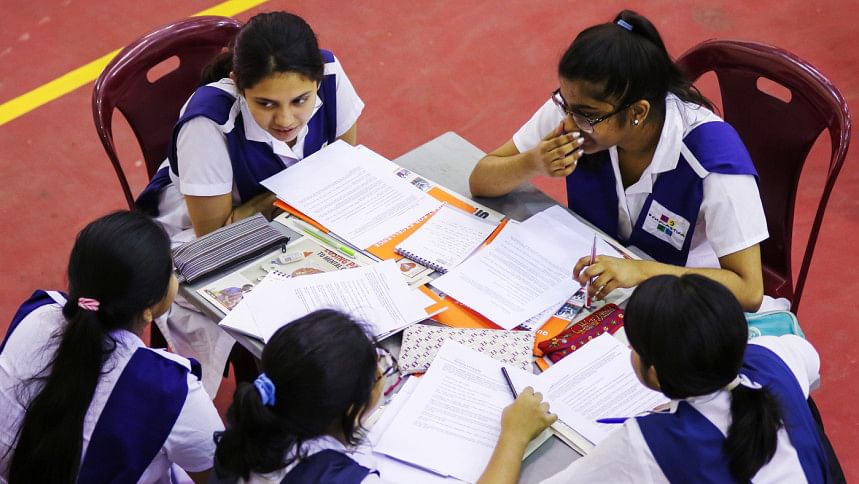 School is many things – a place for learning, an endless pit of academic pressure, a second home where you grow up, and so on. Stepping into my last year of high school, I looked forward to moving on from board exams and early mornings, but I also knew that this was the last first day of school, and the first of many lasts.
The year starts with a long list of events you want to plan and experiences you want to have with your batch before you part ways. Yet, in the blink of an eye, you're at the end of the year with your senior week and graduation a few days away.
Throughout high school, we look at dance performances and fun activities and tell our friends "We're doing this at our graduation", and yet when the time arrives to finalise plans for the last week of school, confusion and a hundred undecided matters surround us. At this stage, cooperation and a mutual understanding between the whole batch are perhaps the most crucial. It's important to consider everyone's opinions, as every person is entitled to have their last few days of school neatly tucked in their heart as a perfect core memory.
Your batchmates are the ones who were with you through the epic highs and lows of high school, as wisely reflected by Archie from Riverdale. So, a few relationships that soured over time are a given. It's only normal for uncomfortable situations to arise between two people who have history or don't necessarily gel together. At times like this, the best you can do is try to urge the people involved to remain calm and avoid dramatic confrontations, for the sake of the picture-perfect senior week. 
If you're one of the people involved in these situations, it's best to just be the bigger person and act maturely as at the end of the day, you'll most likely regret making a scene on a day important to so many people, yourself included.
If dealing with so many widely different people wasn't enough, you'll also need to negotiate and get the necessary permissions from the school authority. Different institutions have different rules and regulations, so the difficulty level of this mission varies across institutions.
Last, but not the least, there are the issues that come with budgeting and logistics. There's a long list of things that need to be arranged, from custom t-shirts and colours to speakers and food. Moreover, while dividing costs equally among students is the norm, not everyone might be willing or able to pay the same amount. Taking care of all this can prove to be a task, but not one that can't be completed successfully by a team of students looking to have a memorable end to their school journey.
Despite all this, when you finally wrap up the week's events, the memories you take back with you will be worth it. Not everything will go as planned but the only thing that matters is that you manage to look at the bright side of things and sing, dance, and laugh with your friends to your heart's content.
Jaiyana is currently reminiscing about her imperfect but perfect senior week. Share your stories with her at [email protected]