The Barcelona referee scandal – What does it mean for FC Barcelona?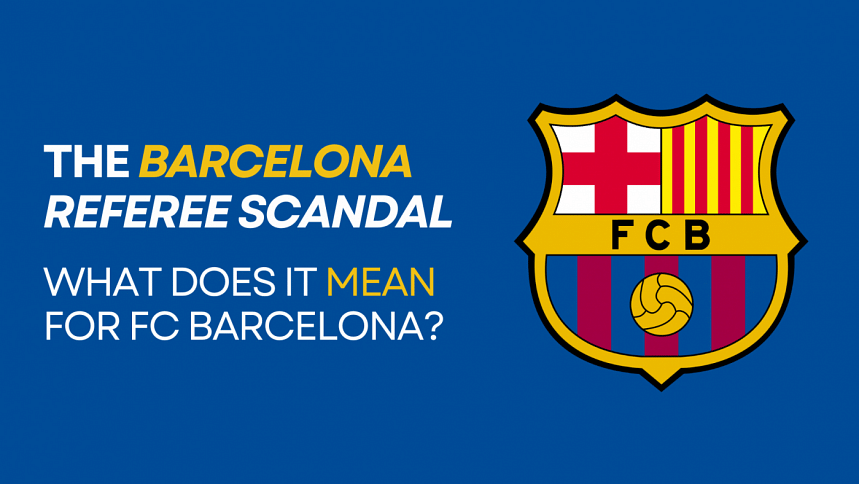 Eyes are on FC Barcelona again as the club has been accused of paying former referee chief José María Enríquez Negreira through a company owned by him, in order to get decisions ruled in their favour.
On March 10, the Barcelona Provincial Prosecutor's Office formally brought charges against FC Barcelona of "continued corruption between individuals in the sports field", false administration, and documentary falsification at the top magistrate's court in Barcelona.
The prosecutors also mentioned in their documents that FC Barcelona reached "a confidential verbal agreement with Enriquez Negreira" so that in exchange for money, Negreira would "carry out actions tending to favour Barcelona in the decision-making of referees in the matches".
The issue came under attention after tax authorities found irregularities in tax payments made by DASNIL 95 SL, a company owned by Negreira. It was then found that Barcelona had made payments to Negreira through DASNIL but Negreira provided no document showing that a commercial relationship existed between him and the club.
Negreira reported to Spain's radio network Cadena Ser that no documentation existed as the business was conducted verbally. On the other hand, former Barcelona President Bartomeu claimed that payments were made to DASNIL in exchange for "technical reports'' only.
The prosecutors mentioned in their reports that FC Barcelona paid EUR 6.7 million to the Vice President of the Referee Committee from 2001 to 2018. Coincidentally, FC Barcelona stopped making payments around the same time Negreira left his position as Vice President.
Catalan referee Estrada Fernández also filed a separate criminal complaint against Negreira and his son stating that Negreira provided arbitration advisory services, with the objective of guaranteeing an arbitration favourable to Barcelona's interests. 
So, what does this mean for the future of FC Barcelona?
While the accusations are serious, the club will not face sanctions any time soon as there will be a more in-depth investigation after the charges have been formally made after which the legal proceedings will take place.
Spanish lawyer Jose Maria Fuster Fabra, who is representing Bartomeu, believes the case will be resolved soon.
"We are preparing the defence and we don't think this case will go to trial," he said to CNN.
It has also been confirmed by La Liga president Javier Tebas that FC Barcelona will not face any kind of sporting sanctions. "There'll be no sports sanctions. It's been studied, from 2018 to 2023, five years have passed & these types of actions are prescribed from only three years," Tebas stated.
There is a concern that FC Barcelona may be suspended from European competitions. Article 4.02 in UEFA's law states that UEFA can veto a club's involvement in European competition "if an activity aimed at organising or influencing the outcome of a match at national or international level has been committed."
However, any sanction against Barcelona will come into effect only if the accusations are proven. Of course, it can be argued that regardless of whether the charges are proven or not, the club's reputation is already tarnished for being involved in such an incident.
While the club's performance has improved on the pitch and they are currently league leaders, FC Barcelona's actions off the pitch keep on bringing attention for all the wrong reasons. If the accusations are proven, it will be a new low in the club's history.
References:
1. The Atlantic (March 10, 2023). Barcelona charged with corruption over payments to former referees' chief.
2. CNN (March 10, 2023). FC Barcelona and former club presidents charged with 'continued corruption' relating to alleged improper payments.
3. Diario AS (February 15, 2023). Barça paid a vice president of the Referees Committee 1,392,680.02 euros in three seasons.
4. Football Espana (March 9, 2023). Barcelona fears European sanctions over El Caso Negreira.
Tamjidul Hoque loves talking about football and watching anime. You can contact him at [email protected]