Satire
Son meets parents for the first time in 8 years during blackout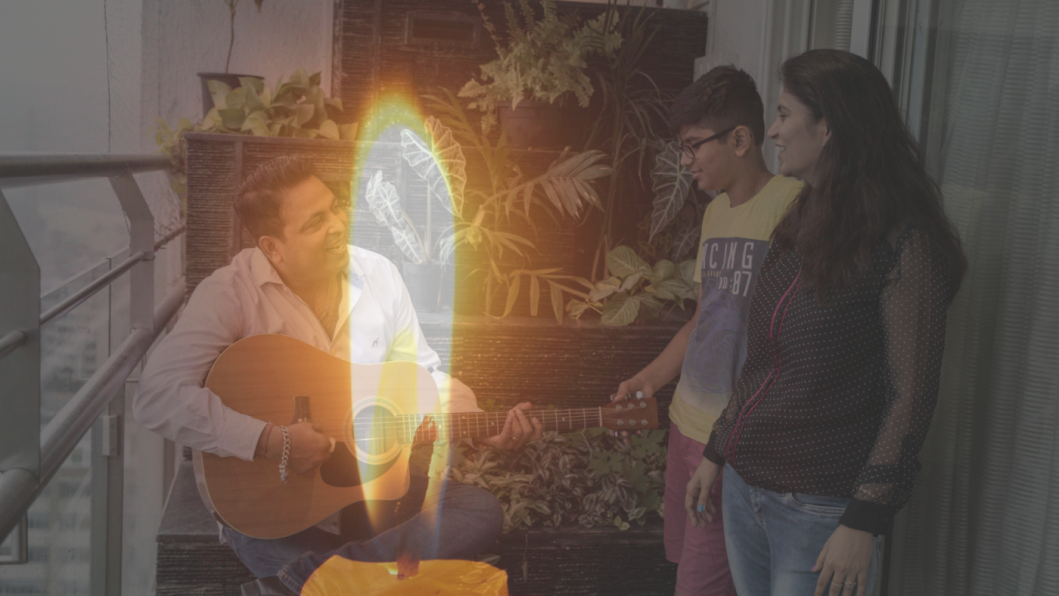 As the entire country suffers from an identity crisis and rediscovers the world, they live in during the 6 long hours of electric blackout, teenagers and adults who should've moved out by now face their greatest fear - dropping their phones and interacting with their parents. While it might have been a nightmare for some, others have used this opportunity to rekindle their relationship with their parents and talk about something other than cricket.
"When the electricity went out at 2 PM, I thought it was the one as per the schedule and so it was time for me to complete the more mundane and insignificant chores, like taking a bath, having lunch or acting like a student for once and trying to study," Shadman Sakib shared his gruesome experience during the blackout.
"Naturally, I opened my textbook, switched to data on my phone and started doom scrolling. Suddenly, I saw the news and it said the national grid went offline. I realised that a huge crisis was imminent and I grabbed on to everything I needed to survive this apocalypse: my smartphone, my iPad and my power bank."
"I made an intricate time-management plan for my data usage so that it can last me the entirety of the crisis," continued Shadman, "But after a few hours, my telecom operator did the first thing it does whenever I need it the most: stop working. I had already gone through my gallery 5 times and I realised I had no other choice but to leave the room and confront my parents."
Raisa Ferdous, an eminent social-media influencer, posted an Instagram story sharing her first-hand experience with her parents, "The only way for me to initiate a conversation is by sending a meme. With the internet down, I had to do the impossible and initiate a conversation with words coming out of my mouth! Usually, it isn't this awkward to talk to people at home because it automatically starts with yelling for no reason whatsoever. But this time, there was no occasion to yell at or no gossip to comment about."
"And then it hit me," Raisa continued, "To talk to boomers, I have to think like one. I chose a fool proof starting line that always initiates conversation among fathers when they're forced to join social occasions – blaming the government. And it worked like magic! Like every other Bangladeshi, my parents started shifting blame and I just stood there, smiling with teary eyes, happy to contribute something as a daughter."
"Halfway through our conversation about why low commodes are more efficient than English toilets, I realised, it wasn't half bad!" smiled Shadman, "It's pure coincidence how my father and I have so much in common like similar interests, opinions and anger management issues. People even say we look similar! I was adamant that from then onwards, I was going to spare an hour every day to talk to them, and get involved in their interest. They've spent their entire lives trying to make our lives better and maybe it's time we did our part."
"But then the electricity came back and I went running to my charger port, shut my door and did the first thing anyone does after any crisis: complain about the broadband speed."
Remind Ifti to be quieter at hasiburrashidifti@gmail.com