Rewrite the Bro Code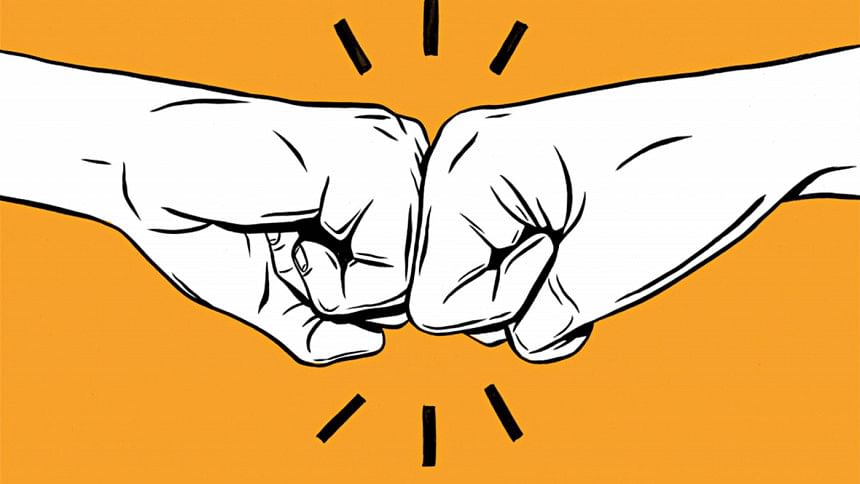 We all know the bro code. You know the one pop culture and social media insists is over other forms of ethical scriptures. For those who don't, the bro code is a poorly strewn together set of excuses often used by the male population, to validate inappropriate behaviour or sympathisers of such behaviour.
It is the prerogative of the male species that they have a voice in situations women often don't. Put it to good use. If such a playbook does exist, it should do so to improve the species and hold them accountable. Make changes to it, the world will be better for it.
No more room for locker room talk
Men are often more prone to participate in social settings where women are being talked about in a not-so-respectable manner. Now, of course not everyone takes part in this. But if you've looked at a photo that wasn't meant for you or laughed at a sexist joke about female friends, then you have also participated in perpetuating the locker room culture.
Regardless, that needs to stop. Not only are such conversations breeding grounds for ideas that need no popularity, it gives men the idea that vile things can be said about women and they can't be held accountable for it just because they didn't "do" anything.
Do not condemn feminism, we all need it
It is sad that in 2020, this still needs to be said: everyone needs feminism. It simply wants equality for all genders. That's it.
So every time a woman does something questionable, don't ask, "Where are the feminists now?" Feminists want equality; they want to get rid of gender stereotypes. Something all genders can benefit from. There's nothing more to say about it.
Stop saying, "So, does this mean I can hit you now?"
No. You cannot hit them. You cannot hit anyone, be it another man, woman, or child. That is assault, and violent behaviour. It's illegal.
The fact that the first response to the discussion of feminism is violence is a gravely concerning matter. This also goes to show that deep-rooted internalised misogyny is prevalent even in educated and well-to-do households.
No more swearing with context to other women
If you've lived in Bangladesh for over a week, you've probably heard profanities using others' mothers and/or sisters. As disgusting and gut-wrenching as it sounds, somehow, these are some of the most common terms I've heard. Somehow, the women of the family are always used to point out or humiliate a person when the situation has nothing to do with them.
Stop people from using them, it's as simple as that. They, too,  are human beings who deserve respect and have no role in this feud whatsoever.
Talk to your bros about consent
Consent is a simple matter. Nothing apart from a "yes" constitutes consent. Notice your friends and the way they behave around women. Explain to them that a yes is a yes and no does indeed mean no.
If you are a man, you are already privileged. Put the privilege to good use. Be more vigilant in public areas or transport, you'll be sure to notice at least one person being made uncomfortable. Create a safe space for your friends to be able to speak about their trauma, or things they need clarification for. The bro code only serves you well when it makes the entire population it serves, better. Collectively. It is not just enough to be good by yourself anymore.