Book Lovers: A relief in the barren wasteland of rom-coms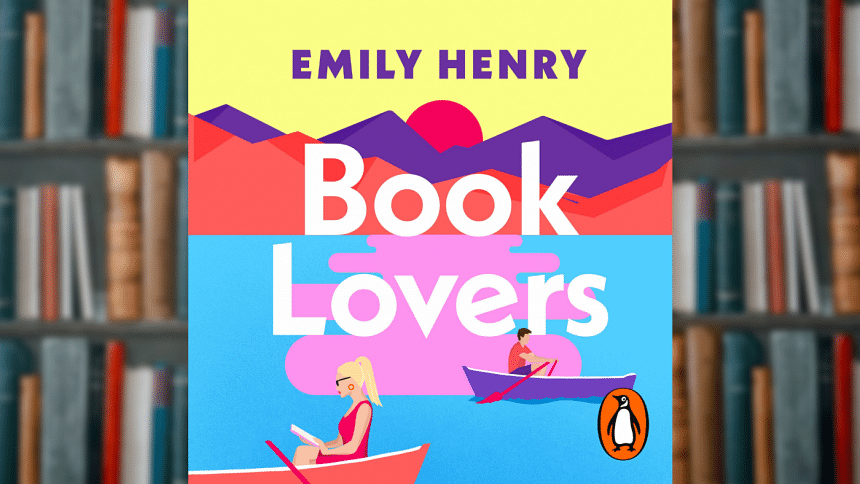 Romance is a genre I approach with caution. In an era when the romance books and movies are oversaturated with little else other than mediocrity, one can hardly blame me. Imagine my surprise then when I stumbled across the rare literary gem that is Book Lovers by Emily Henry.
As the name suggests, the novel revolves around a pair of people who love books. Nora Stephens, named after the cinematic guru of rom-coms Nora Ephron herself, is a New York-based literary agent, endearingly referred to as "The Shark". Charlie Lastra is a prodigious editor seemingly incapable of human emotions. Fate lands the two in the latter's small hometown and, thus, ensues a series of run-ins that inevitably results in an enemies-to-lovers scenario.
The thing that becomes clear as soon as you dive into the book is how self-aware the book, as well as Nora are. Nora realises that she is the archetypal career woman who ends up cast aside by the hero when he gets a taste of the homely, small-town heroine, and she is perfectly fine with it. She likes her job, and she is not about to sacrifice it for romance.
While the heroines in her namesake's movies (You've got Mail and Sleepless in Seattle) are all soft touches, Nora's edges are sharp (she is, decidedly, not Meg Ryan). Neither is she your run-of-the-mill white woman in her mid-20s having a life-crisis that is solved through the power of love or family.
The set-in-her-ways protagonist that we meet at the beginning is also the one who bids us farewell in the end, something that I adore. That is not to say that she does not have character development.
Charlie, though, is a different story. He is the stereotypical male character portrayed as an emotionless cyborg or, in the words of Nora, "a second-act Heathcliff". But by the power vested to the rom-com gods, he turns out to be a compassionate and supportive hero that Nora Ephron would be proud of. The book is hardly about him, however. The stage belongs entirely to our heroine and she more than makes up for her lacklustre love interest.
The setting is not the magical small town that one might expect from a small-town romance. The town shows signs of wear and Nora never dramatically fits into the town as a heroine in her place might be expected to. The family dynamics between Nora and her sister and the ghost of their past does not drive the story. It defines their characters to a large extent, but it does so in an almost hyper-realistic way. 
Book Lovers treads a fine line between subversion and indulgence of the tropes of small-town romance and enemies-to-lovers, but it ultimately ends up in the former category. Few books, particularly those that come out of the nuclear waste pile of modern romance, have a re-readable value but Book Lovers lends such comfort to a reader that one cannot help but come back to it.
Zaima is a fake poet with a serious problem against anything that resembles seriousness. Send her your sympathies at [email protected]