PLAYWATCH
Not the Satyajit Ray Tribute Fans Were Hoping for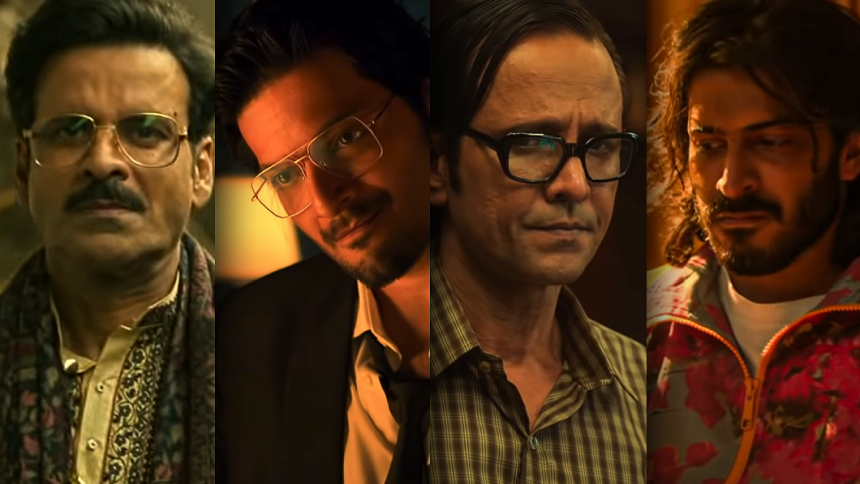 When Netflix announced their planned adaptation of some of Satyajit Ray's beloved short stories from the Shondesh magazine, I couldn't help but wonder if the avid Ray fan in me would end up watching yet another legend's legacy being ripped apart in the name of pop culture.
June 25 eventually arrived, and it was time for me to put the "what if" factor to bed by watching the Netflix adaptation for myself.
The four-part miniseries kicked off with "Forget Me Not", inspired by Ray's short story Bipin Chowdhury'r Smritibhrom. In his interpretation of Ray's short story, director Srijit Mukherji kept the main storyline similar to the original text, but shifted the setting from a small town to a city so as to introduce a bit more grandeur into the narrative, added new characters with some gender swaps, and used an unreliable narrator.
Despite the stellar cast's best efforts, this adaptation failed to impress. Mukherji's weakness lay in his inability to go beyond the surface level exploration of Ray's figurative language and symbolism. As a result, the narrative on screen is little more than a half-baked revenge tale with a dark tone, in stark contrast to Ray's humorous one.
Ray's Bahurupi served as the primary inspiration for the second episode titled "Bahurupiya". Srijit Mukherji was at the helm for this episode as well, with his flaws surprisingly less-pronounced than it was in the aforementioned episode. Here, actor Kay Kay Menon does a splendid job of portraying a distraught loner, Indrashish Shah, who often finds himself on the receiving end of everyone's ire, from his own uncle to his landlord.
Mukherji's direction, once again, fails to effectively engage in a character-driven narrative, but keeping Ray's original plot alive seemed to do the trick. Combined with excellent performances from Menon and Rajesh Sharma, the short keeps you patiently waiting for the final twist, if not particularly eager for it.
In the third episode, the audience is introduced to two of Bollywood's most iconic actors: Manoj Bajpayee and Gajraj Rao, in "Hungama Hai Kyon Barpa", based on Ray's Barin Bhowmik-er Byaram. Being a fan of the two male leads, I had high hopes for this one. The on-screen rapport the two actors shared in the 53-minute long episode was absolutely entertaining to watch.
However, it was the screenplay that ultimately disappointed me. The writers sought to put their own spin on Ray's signature quirkiness instead of breaking new ground of their own. I encourage you to consider the episode concluded at the 43-minute mark, where the train journey which Bajpayee and Rao's characters had embarked upon comes to an end.
The miniseries drew to a conclusion with "Spotlight", a satire loosely based on Ray's short story of the same name. Having been familiar with director Vasan Bala's works already, I was intrigued to see how his Bollywood wackiness would match with Ray's raw Bengali humour.
The end product was dissatisfactory at best, and an incomprehensible jumble of cocaine-driven action at worst. Harshvardhan Kapoor was poorly cast, being unable to carry the entire episode on his shoulders as the other leads had done in the preceding shorts. Director Vasan Bala's decision to reinvent Ray's short story was ultimately a massive misfire which barely had enough satirical elements worth becoming invested in. Apart from the lavish set design and Radhika Madan's performance, the soundtrack is the only other thing worth raving about.
Final thoughts: Netflix's newest offering might not please the devoted fans of Satyajit Ray's timeless stories, but as a mixed bag of anthologies, the miniseries will help you pass time if needed.
The author has no idea what to make of the metafictional Easter egg in the third episode of Ray either, so there's really no point in discussing conspiracy theories about it by dropping a line at rasha.jameel@outlook.com (but do it anyway).