Public libraries could solve our public space problem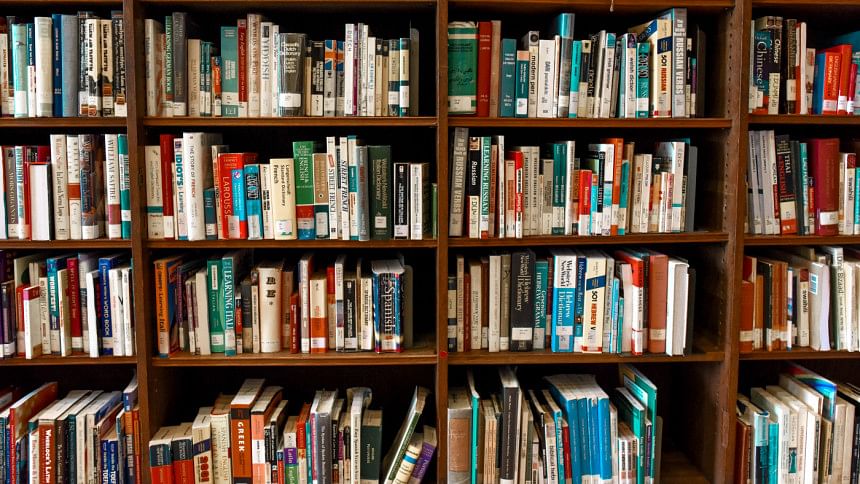 Imagine it's noon and you're wandering around Dhaka under the scorching heat in search of a quiet place to work or study. You're hoping to find a quiet environment where you can focus on completing your homework for the day and maybe get some reading done as well. The noise from the nearby construction site is inhibiting the peace at home, making it impossible for you to concentrate there. Your only other option is to go to a cafe, but you don't want to spend the last of your weekly allowance on overpriced coffee just to get a seat.
In times like this, you desperately wished that there was a well-equipped public library in Dhaka that you could frequent. And that is me. Growing up in Dhaka, I have always felt the need for a public library for various reasons.
In the increasingly privatised and neoliberal societies that we live in, public spaces are becoming scarce. The existing libraries in Dhaka fail to ensure the availability of diverse reading materials essential to engage readers of all ages, backgrounds, and interests like me. I have always found the existing ones to cater to only specific groups of people, mostly individuals preparing for the BCS or other public exams.
Although this is a great example of how resourceful public libraries are, it also reveals the issue with the existing ones – it's not catering to the demands of young people like me. The absence of a rich collection of reading materials and research content renders a library meaningless, which is why most libraries in Dhaka are in a sorry state.
Thus, there needs to be a push for a strong public library culture in Dhaka.
Firstly, the existing public libraries must stock the shelves with the latest books. Secondly, it must ensure that it's catering to people of all socio-economic classes.
One of my favourite accounts on Instagram is the Milwaukee Public Library account. Its key feature is that it's marketing a strong public library culture to its audience through funny and relatable content, mostly memes and reels. This sends a message across to the audience that public libraries can be a fun place too.
A similar marketing approach can be introduced here as it's a creative way to get more people to use libraries.
Let's break down the myth that young people don't read these days. Online bookstores are witnessing a surge in book sales indicating that young people want to read but want to do it on their terms. It reveals a trend that young people like accessibility and convenience when it comes to reading. By making public libraries more accessible and user-friendly, we can encourage more young readers to use them.
Public libraries can be a great equaliser, offering access to knowledge and resources that might be out of reach for many. Therefore, libraries must be easily accessible and welcoming to everyone.
With public spaces becoming increasingly scarce and the overall community well-being threatened, public libraries could play a crucial role in fostering a strong sense of community. It's high time that the public library culture in Dhaka gets a boost and becomes an integral part of the community.
Usraat Fahmidah loves philosophy. Her favourite philosophers include Simone de Beauvoir and Agust D. Send her book recommendations at [email protected]