No science, arts or commerce in secondary education: A good idea?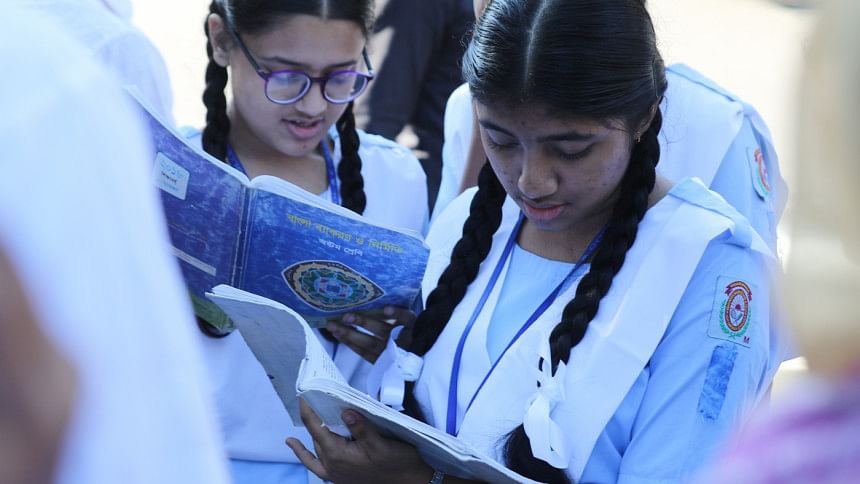 It has been recently announced that starting from 2022, there will no longer be separate streams of education in classes 9-10. With this drastic new reform, the choice between science, arts, and commerce will no longer be enforced, and all students will study the same curriculum up to the secondary level.
The existing system allows students to specialise in one stream from the secondary level of education. In the beginning of class 9, students would have to select their preferred lane from science, arts or commerce. While some basic subjects like Bangla, English, General Math, and Religious Studies were applicable for everyone, students were required to specialise and study in depth about their areas of interest from quite early on. 
The revamp of the system will not only include curriculum changes but also changes in textbooks. The existing structure will be replaced by one with new and modified subjects that encompass a wide variety of concentrations. The new subjects include Life and Livelihood, Digital Technology, Well-Being, and Art and Culture, while all students will be required to study Science and Social Science. The new curriculum will ensure students get a more generalised education and experience the nature of different subjects from secondary level.
This new policy seems progressive and promising, on paper. One major reason is that students in Bangladesh are more often than not coerced into following a specific stream of education by their parents. This happens mainly because of the entrenched social acceptance of one stream over the other, and also because children at that age are likely to be confused about their passion or their will to pursue a specific specialisation, so parents get to make this important decision for them. With this policy, children will get to test the waters, they can explore and learn what they like and dislike as they delve into more detailed studies at a later stage.
Another reason why this change might turn out to be a good one is because this policy will ensure that students have a basic idea of a range of different topics, instead of detailed knowledge in a handful of specific ones. It will enrich the minds of children and make them more intelligent. Moreover, with this policy, Bangladesh will eventually move on to a better, progressive education system with important topics like mental health, ethics, and livelihood becoming a part of the curriculum. With the current one, these topics are often neglected, and students usually never get to learn these important subjects within the system.
Lastly, the policy allows a better interaction among all fields of education. Given that all fields of education, be that science, arts or commerce will have to interact with each other in one way or another, students will be better placed to make the decision of specialising in a specific stream when they eventually have to do it later on. As students are usually still in their formative years while they are in class 9, this added context will make it easier to accurately match students to the specialisation that suits them. When class 11 rolls along, there will be less people who are more suited to business studies but are stuck studying Physics, and vice versa. 
However, this policy will change things for students who show early signs of merit, as they will not be able to double down on their talents in specific subjects. Moreover, the implementation of this policy will be extremely difficult as the existing infrastructure, be that classrooms, laboratories, or the teachers themselves, have been long established to serve specialisation at the secondary level. Students may be harmed due to the sudden shifts and changes in curriculum. It's important that teachers and schools adhere to the changes in curriculum, or the residual inertia from the previous curriculum will create a massive slowdown in providing education. 
The policy should definitely provide guidance and help to education providers so they can adjust and adapt in a timely manner, ensuring that no students are found to be collateral damage during this massive shift. 
Megha likes organic chemistry but is studying marketing. Send her your condolences at [email protected]