No open spaces, nowhere to go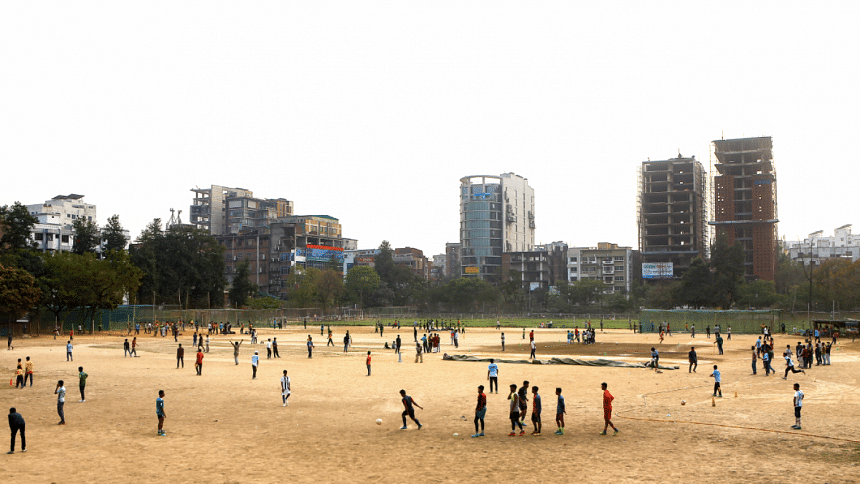 Another exhausting week of classes and quizzes ends, and the longed awaited weekend finally arrives. I'm planning to go somewhere, to take a break from the monotony, to kick back and relax with some friends.
I'm looking for a place that isn't another four-walled concrete establishment. But wait, does such a place exist? 
This was the story of my attempt – nay, failure – at trying to find somewhere to be on weekends that is not either a restaurant, a movie theatre or a shopping mall.
After being locked down indoors for more than a year, I've been trying to utilise all my weekends to the fullest now that I could finally go out. I went out every chance I got – whether to grab a bite, window shop or just walk outside. 
The more I went out, the more I realised how limited my options were. It felt like I was just leaving one indoors for another. 
However, an entire day would be wasted if I decided to go to somewhere off the well-trodden path. And if I did go somewhere close to home, the walk becomes a survival mini-game on high difficulty, with uneven pavements, reckless driving and continual honking.
Commuting is inconvenient; streets are not walkable. Couldn't I just go to a park? Well, probably not.
Dhaka is staggeringly scarce of open and green spaces – parks, if you will. The conversation about the sorry state of both number and condition of parks and playing fields isn't a new one. According to urban planners, there should be around 15 to 20 parks and or playing fields in each ward of Dhaka's two city corporations, whereas there are many with none at all.
The detrimental impacts on children's physical and mental health caused by an urban planning failure such as this have been thoroughly studied and proven. Adults aren't in great shape either, being in closed spaces all the time means lack of fresh air, which can cause significant breathing problems.
I'm not here to regurgitate the age-old argument that rapid commercialisation and deforestation are bad and have diminished our open spaces and greenery. I'm just a person who wants an actual change of pace from the indoors sometimes, who wants to walk under the warm sun, breathe in the fresh air, and not have to worry about time constraints or commuting if I do find an open space, which is not just another concrete jungle. And I'm sure there are many more who want the same.
With the current state, maybe that's just too much to ask for. There are too many problems, and question marks remain over whether the efforts that are being made will be enough.
At this point, we can only hope that those in power pay heed to an issue that's often goes undiscussed in our city of problems.
References
1. The Daily Star (April 19, 2021). All work, no play makes Dhaka an unhealthy city
2. ISSE (isse.org.uk) The Institute of Specialist Surveyors and Engineers. Lack of fresh air
Send Tanmoy NFTs at fb.com/tanmoy.tanzim