Miley Cyrus captures L.A. vibes in "Endless Summer Vacation"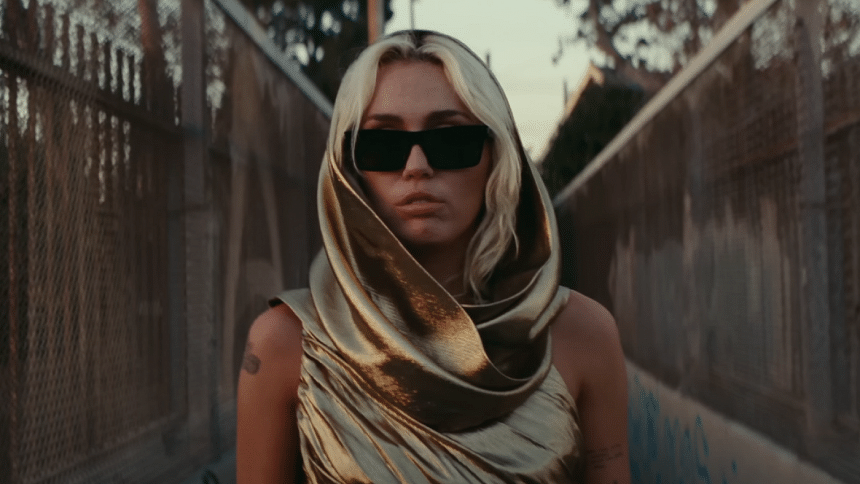 When Miley Cyrus first burst into mainstream stardom ten years back, she ended up garnering a bad rep for her edgy "good girl gone bad" image, in her attempt to move away from what other former child stars did in the past. However, since then, she has gone on a transformative arc and tried to do something different sonically every album cycle. Endless Summer Vacation seems to signal the end of Cyrus' experimental era and establish herself in a sound that is unmistakably hers.
Unless you've been living under a rock, I'm pretty sure you have heard the juggernaut of a hit that is "Flowers". The empowering ballad was met with both critical acclaim and commercial success, topping the charts in over 35 countries and, more importantly, setting the stage for an unprecedented comeback from a rocky year in the press.
Los Angeles has played a pivotal role in building the album's atmosphere from the very get-go. From the cover artwork to the music video for "Flowers", the whole body of work is unmistakably inspired by the city of angels. The city's influence is also sonically present throughout the album, with many tracks reflecting on the city's beaches, culture, and, more importantly, the intense California summers.
Lyrically speaking, Endless Summer Vacation is arguably the most mature and authentic image we've ever seen of Miley. Themes such as partying and clubbing take a backseat to empowering and uplifting lyricism, although a banger or two is included here and there. In tandem with her last two LP releases, self-appreciation and acceptance are central themes in Endless Summer Vacation. Despite the huge controversy surrounding "Flowers", there isn't a spiteful word or mention of Liam Hemsworth on the album, something that's taken the internet by surprise.
The album is influenced by music from many eras. "River" sounds like something Diana Ross would sing in the heyday of 70's disco, while "Rose Colored Lenses" sounds like mellow 90's soft-rock. The album also has a jazz moment on "Wonder Woman." Surprisingly, the record is noticeably devoid of pop numbers, something the star is predominantly known for. The album featured two artists:  Brandi Carlile on "Thousand Miles" and Sia on "Muddy Feet". However, both features provide backing vocals complimenting Miley as the sole vocalist.
The album is solid, with no mentionable flaws. As expected, Miley's signature husky vocals effortlessly steal the show, even on the few high-energy. However, many fans notice a lack of an edge to the album, a signature attribute of Miley's music. 
In a nutshell, is Endless Summer Vacation a groundbreaking or a cultural zeitgeist album? No, not really. But don't write it off just yet. With its immaculate production, spectacular vocals, and happy theme, it does become a stand-out album. Not to mention, it showcases Miley in her best, most confident, and mature form as an entertainer to date. 
Rest assured that Taaseen Mohammed Islam is silently judging you from the corner of the room. Ask him why at  [email protected]