IUB student wins bronze in Asian Powerlifting Championship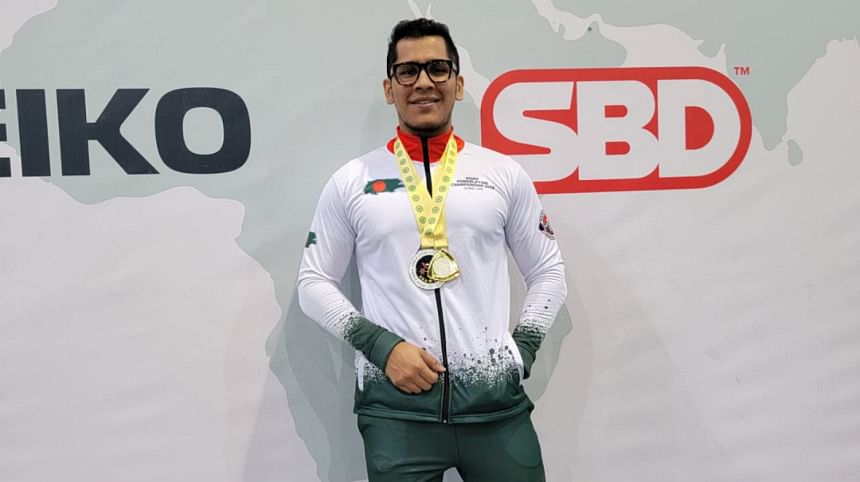 Independent University, Bangladesh (IUB) Marketing student Aditya Parvez has won bronze in the Deadlifts category at the Asian Powerlifting Championship 2022. He lifted an impressive 312.5 kilograms to win the medal. 
In 2019, Aditya became champion of the Bangladesh Powerlifting Contest.
More than 500 powerlifters from 29 countries participated in the event held in Dubai, UAE from December 2-7, 2022. This is the first time Bangladesh has participated in this competition. The Bangladesh team comprised nine powerlifters in different categories. Bangladesh's Raiyan Rahman won gold in the Sub-Junior category by lifting 472.5 kg.