How Does Karim Benzema "Fit" Into the New France XI?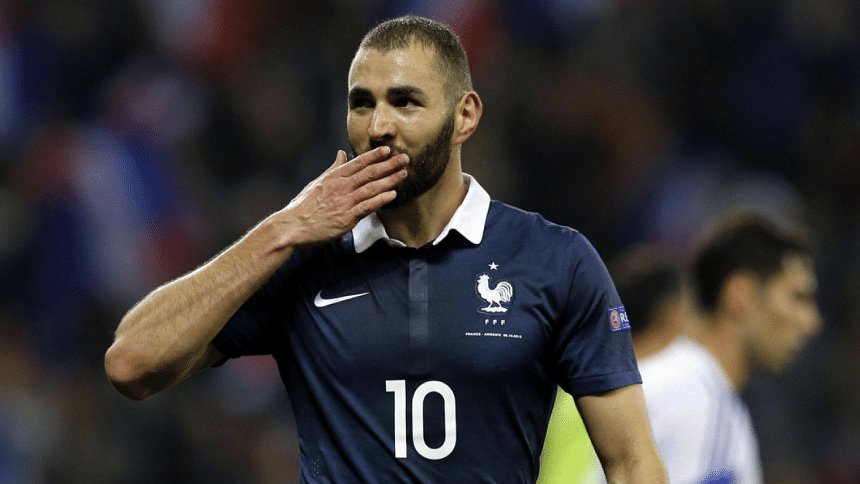 Karim Benzema, setting aside his embarrassing past with Les Bleus, has made his way into the France Euro squad. Despite him being in stupendous form, the question of him fitting into the squad hangs in the air. Didier Deschamps, putting aside whatever vendetta he had against the Real Madrid man, has called him up, presumably to utilise him. So how can he use Benzema to further strengthen an already overpowered France squad?
Benzema has always been a headache for Deschamps due to disciplinary reasons. Upon receiving Real Madrid's captaincy role in the absence of Sergio Ramos, Benzema has proven to be a revamped person on and off the field – a more focused, responsible and quite inevitably a lethal scorer, doing justice to his potential. This new Benzema has turned a lot of heads, including a stubborn Deschamps. The inclusion of Benzema not only provides maturity to France's forward lineup but also opens up the possibility of creating a new dynamic, provided he's given the chance to spearhead the attacking trio.
Predominantly a forward who likes to engage heavily in build-up play by creating room for the left wingers or the central midfielders to step inside the box, Benzema, is a potent option in an attacking 4-3-3 formation. Giroud may be a brilliant striker to play second fiddle, allowing Mbappe and Griezmann to burst into the opponent's final third and utilise the vast free spaces in the wide area. However, his sluggish reactions and lack of positional awareness to meet incisive through balls have often been a concern. Yes, France steamed their way through to the World Cup glory despite Giroud failing to open his account but that might not always be the case, especially on a good day for the opponent, as we have seen in the qualifiers. That's where Benzema might prove to be a gamechanger.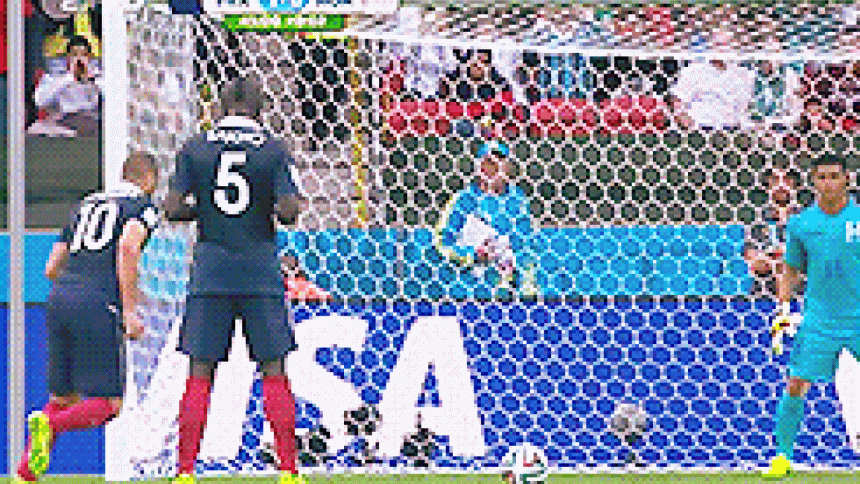 Benzema lurks around the box while maintaining cohesion with the midfielders, and he often switches to the left wing to coordinate with the overlapping left back, allowing wingers to surge through the defence line and meet crosses or through balls in the box. This might just unleash the ruthless goalscorer that Mbappe has evolved into. Benzema will provide a lot more freedom for both Griezmann and Mbappe, provided Deschamps starts the three of them together. And lately, Benzema has showcased his fox-in-the-box trait which will definitely open up more goal scoring options, encouraging someone like Pogba to show off his repertoire of incisive passes. All in all, Benzema, with his offensive acumen, can enable the other two forwards to wreak havoc in front of goal.
If Benzema fails to deliver, one might argue that this was inevitable as he wasn't quite caught up to how France has evolved over the years and that wouldn't be a terrible judgment to make. But France fans can definitely get their hopes high as, on paper, Benzema sounds like a very strong inclusion. Moreover, the Real Madrid man, having missed out on a league triumph, the campaign for which went down to the wire, must be distraught and hungry for accolades. Donning the Les Bleus badge will certainly be an added motivation for him to add an international trophy to his cabinet.
Alavi Ashraf Eram likes to blabber about his favourite movies, songs and sports. Drop him your movie critiques at: www.facebook.com/alaviashraf.eram