Getting into art as an adult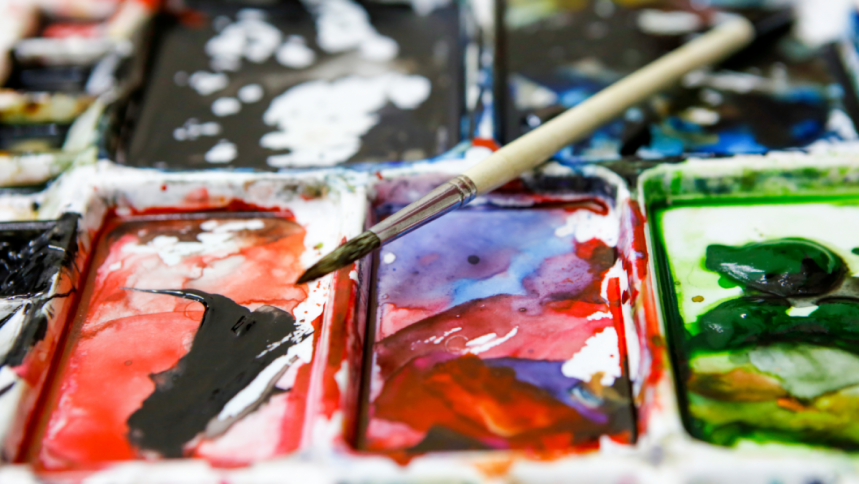 In 2020, the year of the quarantine, I got to experience the true joy of a hobby I am passionate about. Up until that point, I had kept myself from ever delving into the world of art simply because, in my mind, I believed I was not good enough. 
I remember the exact day I started my first painting. It started with a pep talk from my best friend, "Your life is too long to be afraid of such tiny brushes." And with that, I got the push I needed to bring out my first ever set of watercolours and got to work. What I realised almost instantaneously was how easy it felt.
Skill isn't a prerequisite, it's a bonus. My painting was very different from being accurate; it most definitely did not resemble a dog (yet it also wasn't bad enough to be considered an abstract original). Regardless, I was having too much fun to fixate on the flaws. Being able to mix paint, and seeing a previously blank sheet of paper completely transform with colours was awe-inspiring.
Another crucial realisation I had was just how therapeutic art can be. The process forces you to completely tune out your worries, and focus all your attention on one thing for a while. And the best part? You get to create something from scratch.
When I am lost in the process, my mind does not care about whether or not I am creating the "perfect" piece. I know the journey is what truly matters. It's what builds the final piece, I have no choice but to think about the present moment.
Now, a year later, painting is not only something I keep going back to, but also one that exclusively brings me joy. The more I think about how much I let the made-up mental barriers keep me from something that I now love so much, it seems silly, even unfair.
I was being unfair to myself by holding myself back from something I never even attempted, and I was also being unfair to art itself by placing it on a pedestal and assigning it incredibly arbitrary and narrow values like "good" and "bad."
The existence of art isn't to be just another skill to acquire, rather a tool that makes life more enjoyable. It is so you always have something to look forward to, something to enjoy, a pocket of happiness you have the power to create when everything else feels too overwhelming.
All this is to say, if you've always wanted to try art but your self-doubts made it seem intimidating, it's time to overcome it. After all, your life is too long to be spent afraid of such tiny brushes.
Tasnim is currently listening to Mitski on repeat. Send her words of comfort, concern, and help at tasnim.upoma96@gmail.com