Everything wrong with teen TV shows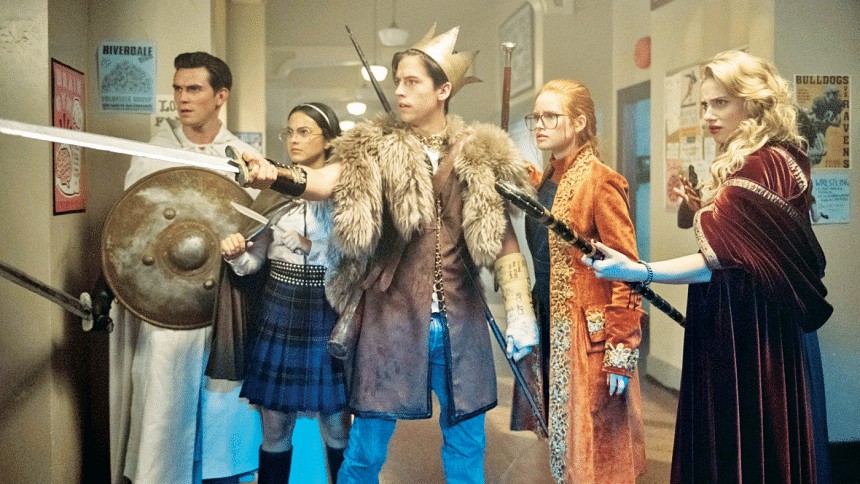 What do Gen Z kids and adolescents of generations past have in common? From early 2000s shows like Gossip Girl and Pretty Little Liars to newer shows like Riverdale and Euphoria, the problems in these teen dramas continue to persist to this day. Drawing from my experiences of watching this genre for several years now, my observations are as follows.
Using adult actors
It is no secret that the actors parading around are not actual teenagers in real life. While there are very practical reasons for employing adults to play the part of children, such as increased working hours and prevention of minors from being groomed and exploited, 20-somethings effortlessly navigating high school while looking put together enforce a skewed perception of how teenagers should behave or what they should look like.
Toxic body image
The vast majority of teenagers are far from the unrealistic supermodel depiction of the characters in these shows. The actors are almost always airbrushed to perfection, which is a strong contrast from adolescents who have to deal with acne and body hair. Body positivity is yet another element missing, with the women being slim figured and the men having a toned muscular body, thus perpetuating body image issues in a demographic already prone to low self-esteem and eating disorders.
Hypersexual costumes
One would think the clothing would at least would reflect the settings of these shows (i.e. high school). Instead, the costumes are used as tool to hypersexualise the supposedly teenage characters. Sparkly and skimpy ensembles much better suited to clubs, runways, and special occasions dominate the screen that do nothing to add to the plot, and just further instils a false sense of appearance in the minds of impressionable viewers.
Harmful relationship dynamics
While dating is a huge part of the lives of those with raging hormones, TV shows tend to portray it as their only purpose in life. A commonality is the male characters in relationships being drenched with toxic masculinity and the girls going out of their way to impress these boys, often succumbing to mistreatment. Some shows go as far as screening teacher-student relationships, which is not only illegal, but promotes unfair power dynamics and grooming of minors.
Over glamorisation of drugs and sex
A recurring theme in almost every high school show is drug peddling. When the main focus of the age group should be academics, extra-curricular activities and hobbies, it is entirely replaced with the obsession to try out exciting drugs and engage in sex. The problem lies in the fact that the false, overly glamorised portrayal of sex instils certain expectations and misleads viewers, who are probably just hitting puberty, to think that it is the focal point of high school.
While casting older actors makes way for directors to sexualise the portrayal of characters and incorporate mature themes, teen shows set in high school is not the place to do so. Perhaps, they are better suited to a college campus setting because adolescents are anything but passive consumers of media.
Mashiyat Nayeem is mourning the end of online school and the extra hour of sleep. Send her condolences at [email protected]