England's Current Squad vs the "Golden Generation"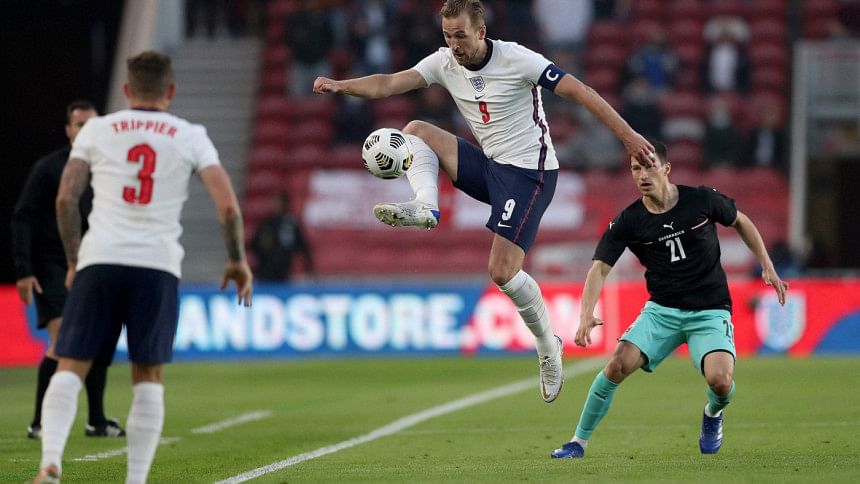 Beckham. Rooney. Lampard. Scholes. Gerrard. Terry. Sounds like a team you would make in Football Manager or FIFA Career Mode. Except, this star-studded team of England actually existed in the early 2000s. And they actually played at major tournaments. Flair, style, composition; you name it. This team had everything. If God ever made a football team, this is it.
The English media as usual with its tendency of hyping up its national team and players before any tournament termed them as "The Golden Generation". They were expected to do big things and it was usual for them to perform on the big stage. Young players tipped for greatness, so-called experienced veterans, proteges, and champions league winners; the squad of England 2004 had a satisfying feeling when it came to its team. One of the shoutouts for Euro 2004, everyone thought they would have a surging run. Unfortunately, a disappointing quarter-final draw ended things for them.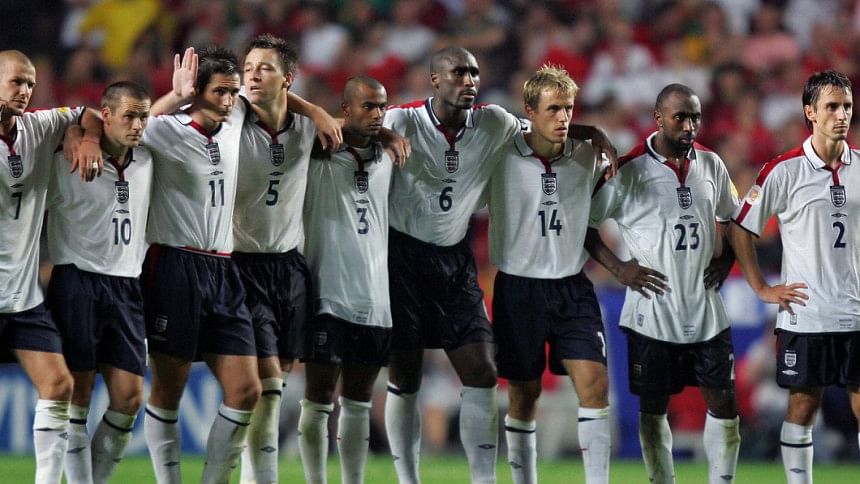 What happened is what everyone wonders. Because they weren't some school kids that you found before recess and told them they had a game after school. Some argue it's because of poor tactics; playing a 4-man midfield with Scholes and Beckham on the wing isn't exactly a good move since they aren't exactly compatible with each other and all of them are midfielders. A diamond structure or rotating among the players may have worked but some say the manager Sven-Göran Eriksson wasn't brave enough to sacrifice some of the big names. A lot of pundits also cited the rivalry of the Premier League as a focal point of the downfall of team chemistry. The locker room wasn't on good terms since a lot of players were rivals in the premier league. And add the fact that Rio Ferdinand who was arguably one of the best defenders in the world at that time failed a drug test which would evidently leave him out of the team.
Fast forward 17 years and we can see a similar hype around the England team. With one of their very own at the helm, Gareth Southgate, a large portion of England fans are excited that this time it may come home. But if the golden generation couldn't do it, how would a fresh England squad that is still a bit rusty on tactics and flexibility win it?
For starters, the manager is a bit more sound on tactics than last time. Players aren't played out of positions and since Gareth Southgate is English himself, he can get the players behind him or at least give the push they need. The rivalry between players isn't visible like before and while that impact is a different debate, better morale and chemistry is seen between the players both off and on the pitch. They may be because this time the squad consists of players from different teams and leagues and they don't mind where they are as long as they win. Jack Grealish, Declan Rice, and a few others aren't from top teams yet are first-team worthy. Bellingham, Trippier, Sancho are playing abroad and a lot of the players were "mates" during their time in academies. And Harry Kane is in the form of his life.
If England actually wins, you all know where you heard it first.