Capitalism, colonialism, and its impact on the climate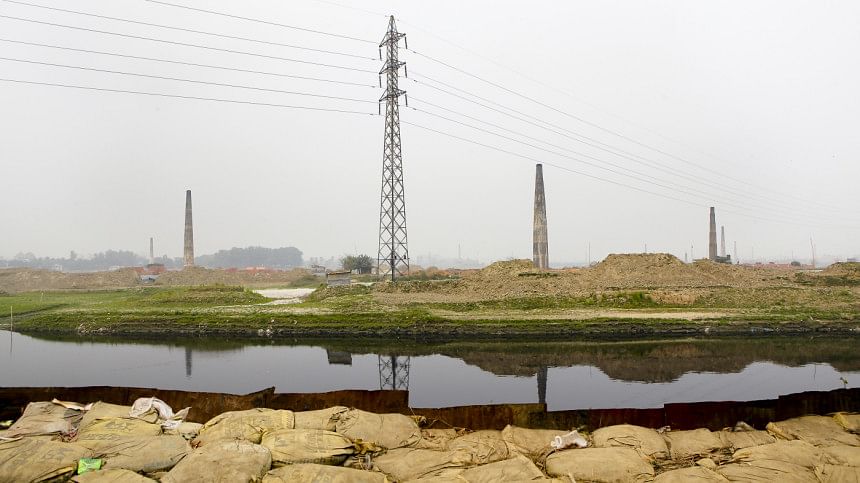 Back when I was in middle school, I had read in my fifth grade Science book that burning fossil fuels produces carbon dioxide, a greenhouse gas which causes global warming. This is something which is still taught in schools today. This particular science fact is so common that it ranks with "mitochondria is the powerhouse of the cell" as one of the few lessons everyone remembers from their school life.
However, this is not new information in the world of science. There is a particular 15-minute clip on YouTube of one of my personal heroes, the late Carl Sagan, testifying before members of the US Congress about the repercussions of burning fossil fuels and releasing greenhouse gas, and its effects in the form of climate change. This video is from 1985.
Despite Dr Sagan's gloomy warnings, nothing has really changed in the last quarter of the century. Fracking and burning of fossil fuels is still more rampant than ever, accelerating us towards a climate apocalypse.
One of the reasons why such damaging policies still continue to be enacted is capitalism, or in other words, corporate greed. The most prominent oil companies in the US, often referred to as Big Oil, often lobbies American politicians by giving them large sums of money in exchange for various government benefits. These include, but are not restricted to, the Big Oil being granted government subsidies and those lobbied politicians voting against restrictions on these oil companies. What such benefits essentially allow is for these companies to operate with further impunity, and hence maximise their profits.
According to Tarannum Sarwat Sahar, Energy and Infrastructure Team lead at Youth Policy Forum, "Fossil fuels continue to enjoy the lion's share of subsidies, tax relief and other kind of support which are critical financial barriers hampering the energy transition. A 2020 IRENA report found that 70% of energy sector subsidies in 2020 went to fossil fuels. Even though we repeatedly see politicians pledging to end this kind of support, it does not translate into tangible action."
"This is because the fossil fuel sector has some of the most powerful political lobbies with far-reaching influence in the global economy. For instance, if we take the case of the US, at least one in every four US senator has investments in fossil fuel companies," she explains.
The problem with these companies operating in whatever way they want in foreign lands should ideally be none of our business. However, the truth is that the impact these companies have is global and they disproportionately affect marginalised and formerly colonised nations. This socio-spatial difference between the people largely contributing to and those having to pay the higher price for climate change is often termed as "climate apartheid".
Climate apartheid is one of the lingering effects of colonialism. As the currently underdeveloped Global South provided the resources for the overdevelopment of the Global North — through the means of colonialism over the past few centuries, and then neo-colonialism and imperialism at present times — the Global South lost its economic capabilities to invest in measures which would protect its inhabitants from the harmful impacts of climate change.
Therefore, formerly colonised countries such as Bangladesh suffers the most because of our crumbling infrastructure, poor access to healthcare, and lack of resources to invest in green energy, all of which are the lasting consequences of the chains of colonisation. The annual floods, droughts, and bad crops which are experienced by different parts of our country is a testament to the banes of corporate profits at the expense of our planet. This is the reason why our farmlands are inundated by flood water, resulting in a food crisis during the unbearable summer heat, which itself is a problem caused by global warming.
While my description of the reality surrounding the climate crisis might seem extremely dystopian, I am slightly more optimistic than many other people. One of the reasons why I am fairly optimistic is seeing the younger people who understand the impacts climate change will have on our future.
Changes are taking place across the globe because more and more young people are getting fed up of empty promises and evasive rhetoric of politicians. It has to be acknowledged that we are way beyond the point where any individual action, such as not using plastic cups and straws, can prevent climate change, and it can only be stopped by holding large corporations and their puppets, politicians and anti-climate change scientists, accountable for misleading the public about something so severe.
References
1. Sultana, F. (2022). "The Unbearable Heaviness of Climate Coloniality" Political Geography, Volume 99, November 2022, 102638.
2. The Guardian (July 19, 2021). How a powerful US lobby group helps big oil to block climate action
Hrishik thinks he is a Physics nerd, but he is actually a Marxist at heart. Catch him discussing the Hegelian dialectic at [email protected]