Analysing Riz Ahmed's The Long Goodbye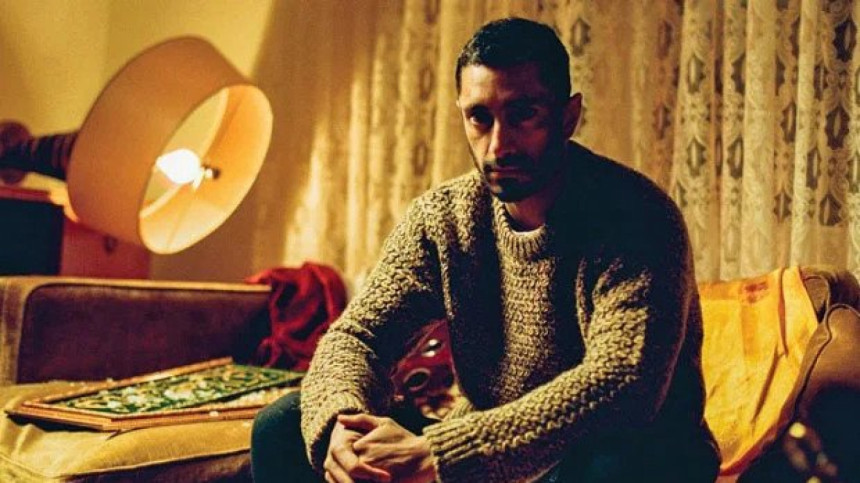 The Long Goodbye is a harrowing depiction of the atrocities ensuing from the rise of racism and Islamophobia. This riveting, unapologetic piece of lyrical poetry and bone-chilling visuals is a wakeup call against ethnic discrimination, hatred, and anti-immigrant mentality rooted in the minds of individuals.
The Oscar-winning short film can be divided into three significant sections where the viewers are sure to go through a sine wave of emotions.
In the first half, we see a people at a happy suburban home in Wembley, London, enjoying the festivities of a pre-wedding celebration. We get the first glance of Riz, carrying out his duties as the elder brother while his siblings are engrossed in a game of trivia. The audience is given a peek into one of the most special days of a South Asian Family lost in the cheery banter of organised chaos.
The happiness soon fades into a series of tragic events. Men clad in black arrest the souls and inflict upon them such horrific brutality that no heart can take. As Riz struggles to keep his family from falling apart, the world crumbles under his feet. With each gunshot, blood-curdling scream, and cries for help in languages unheard, we are exposed to the bleak reality of how xenophobia penetrates the prejudiced minds of people in power.
We see a hint of what's to come through the creators' subtle hints. The commotion on the television screen turns into reality minutes before he said to Naz, "You made space. You little gangsta." Little do we know these "gangsters" would take their space away.
As the frame focuses on the rigid, helpless body of a fallen Riz, the audience is smacked with a painfully beautiful soliloquy.
"They ever ask you, where you from? Like, where you really from?"
Ethnic discrimination based on religion and race has been going on for ages. Since Brexit, the South Asian communities have been subjected to unprecedented levels of bigotry and hatred. This 12-minute-long short film is Riz Ahmed and his director, Aneil Karia's answer to the growing racism against people of colour.
Riz's devastatingly beautiful monologue manages to condense all the pain, anger, and fear of being racially classified on land he calls his own. The poignant lyrics encapsulate how Britain came into being. How those who are now considered the minority moulded the country into greatness. We see instances of blatant racial profiling of the assimilated British-Asians. Riz also highlights the ethnic discrimination and false sense of nationalism from his own roots too.
"And I just got the shits when I went back to Pak
And my ancestors Indian, but India was not for us."
Although he is half-Pakistani, he is discriminated against in his community for being "too white-washed" and is also not welcomed in India because he is a Pakistani Muslim. In a society that claims to value multiculturalism, ethnic diaspora members are constantly questioned about their contributions and denied proper rights.
The Long Goodbye shattered all barriers and spoke volumes. Riz and Aneil's brainchild is the strength for many like them, trying to break free from the shackles of apartheid. In Riz's words, "There is no 'us' and 'them'. There's just 'us'."
Farnaz Fawad Hasan is a disintegrating pool noodle wanting to stay afloat. Reach her at farnazfawadhasan@gmail.com