All You Need to Know About Sustainable Fashion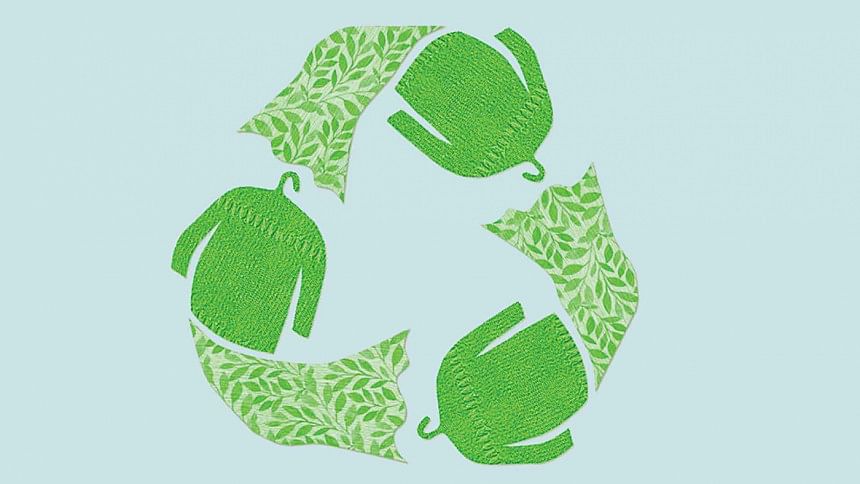 There is a lot to talk about the fashion industry – unethical practices, unsustainable supply chains, spiralling consumerism and the like. Before you start thinking that turning your wardrobe green suggests ugly and weird, well, it's not and neither is it for minimalists.
What is sustainable fashion? From design to manufacture, from distribution to use, and from use to disposal, sustainable fashion makes sure every step of the way is environmentally friendly. You wouldn't want to wear a shirt that you know came from destructive harvesting or a jacket that'd go on to leach chemicals in the landfill. And much less something that never rots, I hope. Most of us struggle to understand the underlying problems created by fast fashion. When trends shift and evolve every hour, the struggle to keep up overrides any other priority. While it's important for you to be fashionably appropriate, you can still dress the same with a little more effort that would go on to have a huge impact on the welfare of the planet. Here's how.
Choose sustainable brands
By buying from these labels, you are way ahead of the game. These brands focus on naturally derived and environmentally conscious fibres like, cotton, linen, wool, silk etc. over petroleum-based polyester, nylon and such. And of course, use eco-friendly dyes, opt for low/zero waste and minimal water usage. Often, they try to reduce the carbon footprint by using local production and renewable-energy powered facilities. Basically, everything out of your hand has been taken care of.
Know what you buy
Many brands are out there bluffing, using buzz words such as "conscious wear", "sustainable style" as marketing tactics. Keep an eye out for greenwashing strategies and do your homework. Read about the brand. How transparent is their supply chain? How eco-friendly are their practices? What certifications do they own? And there are so many specifying different terms and conditions met.  And mind you, there is no one-size-fits-all certification for sustainability. Examples include GOTS, Cradle to Cradle, Bluesign, Standard 100, USDA Organic and so on. To an outsider, it indeed is textile jargon. But the key to finding your answer lies in one question: Is this brand sustainable? And the mystery unravels on its own.
Embrace the "pre-loved"
One man's waste is another man's treasure. Instead of splurging on an outfit that you'd only wear once, try a clothing rental service or a thrift store. Even big names in fashion are following suit and hence, the rise of pre-owned luxury fashion. You'd be surprised at the options and how pocket-friendly they can be.
Keep an open mind
Say yes to clothing made from recycled fibres. Recycled polyester is better than virgin polyester. Or upcycled fabric – clothes that have been revamped or repurposed.
Buy less, wear more
Invest in classic pieces and not fads. Pick and choose in a way that allows you to create versatile looks. In 2015, Barnado's, a British charity organisation, found that each piece is worn seven times on average before throwing out. Take care of your clothes to make them last longer; sew to repair, fix a button, and wash inside-out. While you may naturally think it applies only to clothes, but no, sustainability goes for everything we wear.   
Hiya loves food that you hate by norm – broccoli, pineapple pizza and Bounty bars. Find her at [email protected]