Discovering music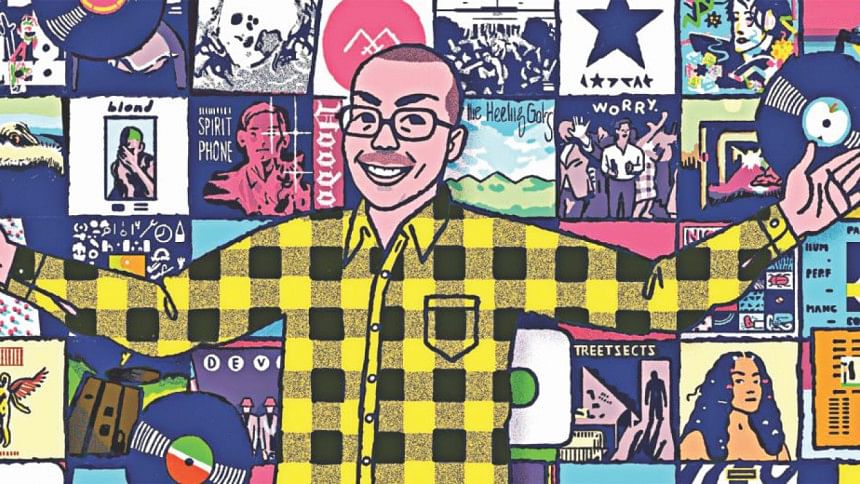 One of the laziest arguments on the internet, often followed by a humble request to like the opinion, would be "Real music is dead", which can be found under any average music video of an early 2000s post-grunge song. Whether you want to get out of the loop of listening to the same 93 tracks you've been playing since hitting puberty or to impress someone by covering up your awful conversing skills (it does not work), you might end up giving new music a spin.
This list has been compiled for you to triumph over your friends who listen to Marshmello and continue to make poor life choices as you laugh at them while listening to the extremely obscure retro-psychedelia-gothwave album you had just picked up from some shady site.
RATEYOURMUSIC
This is one of those hip sites that offer functionality over aesthetics. The database is massive; albums that were recorded in nearly incomprehensible languages (Zeuhl as a genre, for example) can be found here. There are user-curated lists and a feature called "Charts" that come with various knobs and switches which can be generated based on the genre, origin, year and so forth.There's an update to the site called "Sonemic" which offers a much better user experience, but it's still in beta stage and the database isn't updated in real-time.
REDDIT AND 4CHAN /MU/
My humblest apologies for putting Reddit and 4chan under the same banner but if we were to look through the differing sentiments of both the userbases, the music is pretty similar, more or less. Subreddits like /r/indieheads and the /mu/ board offer a list of albums that might seem appeasing to the indie-listening community. However, these sources tend to get repetitive after a while and the pedantry that comes from the different fanbases might act as a turn-off. The Facebook group ">implying we can discuss music" is supposed to serve a similar purpose but like any other Facebook community, it's a heap of mess. There are a few diamonds in the rough, though.
RECOMMENDATION ENGINES
Popularly referred to as recc-core music, the music that gets suggested by the recommendation algorithm YouTube and Spotify use can act as a major source for discovering new music. The YouTube algorithm tends to get repetitive and focuses more on tracks with a high number of views, but the Spotify algorithm can bring up gems that have been heard by a very small number of people. Added bonus for Spotify users, the music quality is uniform, there are curated playlists and its algorithm can bake up personalised playlists or radios that rank better than YouTube mixes.
METACRITIC
Critic reviews had never appealed to me personally as sometimes instead of focusing on the work itself, they end up being a tirade on the artist's personal life with an overabundance of euphemism and references that only the writer himself could decipher. Despite being a review aggregating site, where Metacritic does shine is that it works like an index for all the albums that deserve a listen and can be sorted by the year.
THENEEDLEDROP
"theneedledrop" is a YouTube channel run by Anthony Fantano that consists solely of his video opinions on a diverse array of albums. The same rule applies here as well, don't go for the opinions, go for the music.