MOVIE REVIEW
A Mediocre Prequel to a Prequel
Doll, demon, and possession. What's new?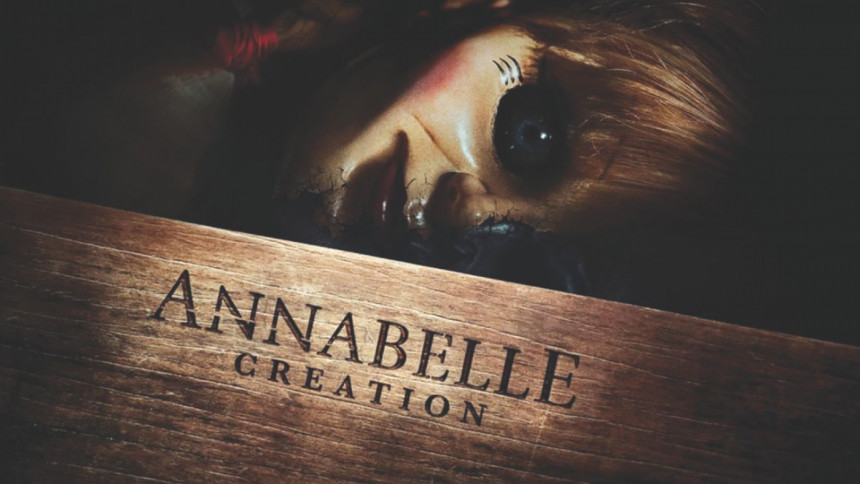 Horror movies are difficult to get right. We often come across great ones that keep us at the edge of our seats, face hidden by a blanket. Whether we admit to being scared easy, we're all waiting to see what'll jump out of the dark. And then we go back to our busy, humdrum lives and forget all about the movie. When I walked into the Cineplex, I had no recollection of what the previous Annabelle movie was about (even though I had enjoyed it), only vaguely recalling that it was, of course, about a demonic doll. A lot of the criticism about contemporary horror movies centers around a generic formula that rides off of CGI and jump scares to box office glory. Other than a few gems (a la The Babadook and The Witch), horror movies these days rarely offer anything memorable. Annabelle: Creation too falls into the same dusty pit of forgettables. 
The movie opens with a slightly unsettling scene where toymaker Samuel Mullins (Anthony LaPaglia) puts the finishing touches on the titular doll. He lives a charming life in the middle of nowhere with his wife (Miranda Otto) and daughter Bee (Samara Lee), until a car accident kills Bee and uproots his seemingly perfect life. 12 years later, the heartbroken couple open their doors to a group of orphan girls accompanied by Sister Charlotte (Stephanie Sigman). Obviously, a door that's clearly off-limits to the new residents sets off a chain of dreadfully slow events whereby each character visits the room and faces the horror within. Long story short, demonic possession drives the entire narrative. The protagonist is a polio-stricken orphan, Janice (Talitha Bateman), who offers the perfect vulnerable soul for the taking. 
I'll admit that I'm the atypical horror movie buff that scares easy. In one particular scene, Janice finds herself having this exchange with what seems to be Bee's spirit.  
"Will you help me?" Bee implores.
"What do you need?" Janice asks. "Your soul!" howls a rapidly morphing demonic creature before embarking upon yet another cat-and-mouse chase. I could barely contain my laughter at this scene and afterwards, I just wasn't as scared anymore. 
Is Annabelle: Creation still an enjoyable watch nonetheless? Definitely. Director David F. Samberg, notable for Lights Out, is gifted at making movie-watchers feel an inescapable sense of dread before each character faces off with the demon. The build-up is truly stunning. The movie itself is beautifully crafted and authentic to its era. However, we're 4 movies into The Conjuring universe, with more scheduled to be released, and this just didn't stand out of the pack for me. There are some terrifying moments (the scene where the weightless blanket develops a form of its own) but not enough to make an impact. Every time the monster was revealed, I couldn't take the movie as seriously anymore. I'll just chalk this one up to sub-par CGI. 
The resultant horror movie is a hundredfold better than the likes of Ouija: Origin of Evil (also starring Lulu Wilson) but not good enough to be inaugurated into the Horror Hall of Fame next to heavyweights such as The Exorcist and The Shining. I'll still recommend this though. Wasting 99 minutes of my life watching Ouija: Origin of Evil sure puts things into perspective. 
Mithi Chowdhury is a dog-loving-movie-watching-mediocrity-fearing normal person. Either that or a penguin. Find out at mithichy612@gmail.com