MONSTER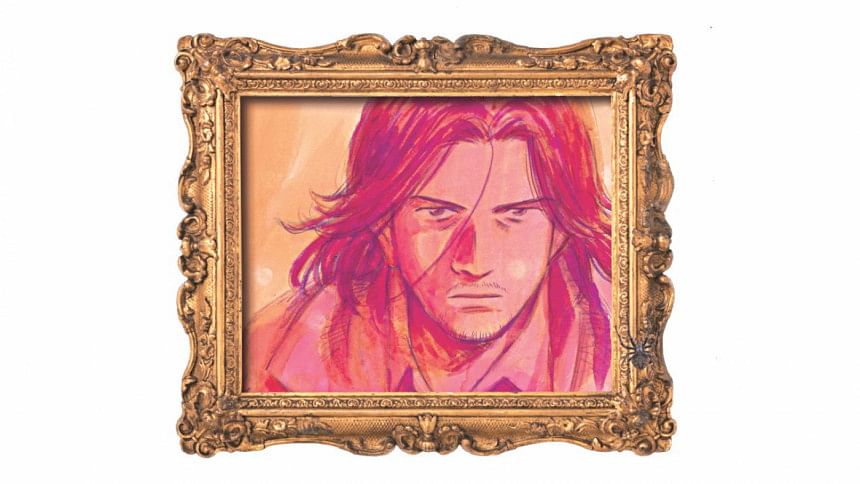 Monster is a manga series written and illustrated by Naoki Urasawa. Entirely and utterly isolated from the mainstream manga world, this is a powerful narrative of the corruptions of the human mind and the criminal underbelly of 90's Europe, right after the fall of the USSR.
Dr. Kenzo Tenma is a renowned Japanese neurosurgeon working in West Germany. His life is picture perfect as he is rising through the German medical scene, is engaged to the daughter of Eisler Memorial Hospital's wealthy director and is gaining a name for his research. One night, as a young boy who has been shot in the head is rushed to hospital, Dr.Tenma opts to operate on him rather than the influential minister who had been rushed to the hospital at the same time. This decision does not go down well the hospital upper staff and Dr.Tenma is removed from his position as Head Surgeon. As Dr.Tenma's life starts to go on a downward spiral, he is shocked to the find that every person who had been going against him suddenly dies. After nearly a decade, Dr.Tenma realizes who the killer was; the boy who he had saved.  The reason for him doing so? Dr.Tenma had once complained to the boy how these people had ruined his life. This boy, Johan Liebert, now leads Dr.Tenma on a country wide goose chase as the police believe Dr.Tenma was behind the killings.
There are many mysteries behind boy. He escaped from a special orphanage in the former East Germany named Kinderheim 511and was specifically trained by a mysterious Czech author named Franz Bonaparta. As Dr. Tenma starts to uncover little tidbits regarding the boy, he comes face to a face with a continent wide conspiracy lead by German ultranationalists who are plotting to revive the fallen Nazi regime.
The story goes around different parts of Germany and is a vivid portrayal of the broken state of German society right after the fall of the Berlin Wall. Johan is a deceptive, confused and extremely unpredictable individual. His charisma helps him make important friends, some of them very influential people in the Easter European Underworld, which makes Dr.Tenma's job much more complicated. It is a gripping story about morality and hope in a world filled with little compassion.
Keep in mind before you read this, Monster hardly has any uplifting moments. Naoki Urasawa once said in an interview that he doesn't believe that humans have inherent goodness as some argue. And that belief is more than apparent in Monster. Almost every member of the large and colourful crew of characters has some dirty laundry to hide. The toxic environment created by the fall of communism across Eastern Europe only adds fuel to the fire 
There has been a74 episode anime adaption and while that is more than decent, I would suggest the manga. Urasawa's grim art style works well with the plot and creates a more vivid experience than what the anime seemed to offer. 
I would recommend this to anyone without a doubt. Just keep in mind; this is not your mainstream manga. There is no fan service. If Urasawa could, he would probably try and makes fan upset more than he would try to make them happy.