Won't Get Fooled Again
Types of Cons You May Fall Victim to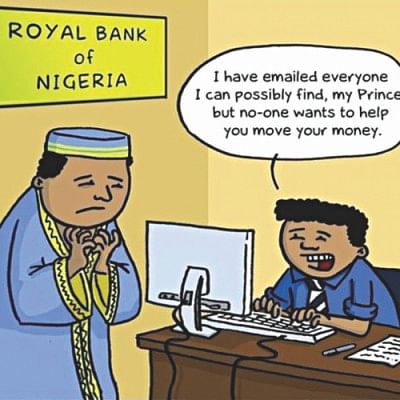 Cons, frauds, scams – we've all heard these terms. At the very basic level, these are all confidence tricks. Confidence tricks are strategies used to take something away from a person after knowing him and/or gaining his trust, the 'something' usually being money. These tricks generally rely on psychological manipulation and misdirection. 
Most people know about at least a few confidence tricks from watching movies like "Ocean's Eleven" or simply going through life. What people usually don't know are the names of these tricks.
Here we have a handful of common confidence tricks, and the names they are called by-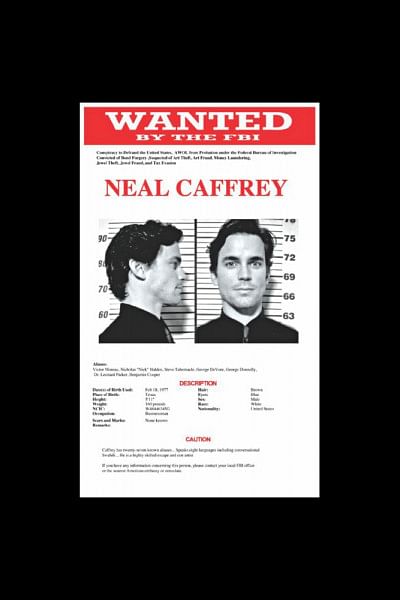 Spanish Prisoner: Most internet users have come into contact with this scam. Here, the target (AKA the mark) is led to believe that the con man has a lot of money stuck or hidden away somewhere; and it can be retrieved with the mark's help. After that, the mark's money is slowly taken away by the conman with the promise of a large future reward. Sound familiar? Then you have probably received mail from a certain 'Nigerian Prince' in your lifetime.
 Hustling: This trick is so basic that many of us have probably used it unknowingly. The mark is led to accept a challenge from a supposedly unskilled trickster for money or other rewards. For example- An apparently weak pool player may challenge a moderately skilled player for a money game. Once the game begins, the 'weak' player reveals that he is actually very skilled and quickly wins the money.
 Romance Scam: Possibly one of the oldest confidence tricks. This relies on the fraudster getting into a romantic relationship with the mark. After a relationship is formed, the target is led to believe that his/her lover is stuck in a different country or a difficult situation, and money is needed. The mark is robbed mercilessly, all the while being fuelled by love. 
 Grandparent Scam: Similar to the romance scam, and just as heartless. An older person receives e-mail or letters from a 'grandchild' who is facing trouble abroad. And obviously, just a little bit of money would solve the problem. Con men usually impersonate grandkids after obtaining their life details through social media, which helps to fool unsuspecting grandparents.
 Salting the Mine: In this trick, gold or other valuable minerals are planted into the ground or a mine in some location. The target is persuaded to buy the worthless mine or land after being shown that mine or land. Variants can include 'selling' a fake source of information or an apparently promising business deal.
 Kansas City Shuffle: A favourite of movie con men. In this trick, the target does come to know that he is being conned, but is wrong about the kind of con he is trapped in. Thus, while he prepares a counter for the con and lets his defences down, he is robbed easily. Example: A man may be led to believe his house will be broken into by thieves, so he stays up all night guarding it. In the morning he finds out that his car has been stolen.
 Pyramid Scheme: A financial trick, where participants are promised money and other rewards for paying a small fee and bringing others into the scheme, with no actual product or service involved. Anyone in our country who was a victim of the Multi-level marketing (MLM) craze a few years ago, knows all about this trick.
 Ponzi Scheme: Another financial trick. This one involves a fraudulent business operation or investment option. The old investors are paid returns from the investments made by new investors, in place of actual profit. One interesting point is that Ponzi schemes may begin as legitimate business operations, but fall once the operation becomes unprofitable. 
 Phishing: This trick is a recent one. The con man pretends that he is the representative of some business or company the mark is associated with. Then he proceeds to extract the personal information of the mark, which is later used for stealing money or identity theft. A good example are the fraud sites that look exactly like Facebook and take account information from unsuspecting targets.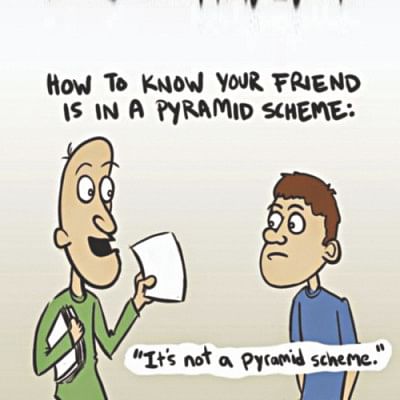 There is no sure-fire way to make sure you will never become the victim of a con. But a few general guidelines can help reduce the risk-
1. If a deal seems too good to be true, it probably is.
2. Do not let someone's manners be your only criterion for judging his reliability.
3. If a supposed near and dear one contacts you from unusual communication channels, make it completely certain that s/he actually is that person.
4. Do not invest in something without doing a background check to make sure it's reliable. 
5. Do not fill out shady forms that require a lot of personal information, be it online or offline.
As you can see from above, confidence tricks are diverse, and they can come at you from any direction. Here's hoping this article helps you lead a con-free life!
Novo Manzoor is an athlete. He surfs the web all day. You can reach him at: [email protected]