The art of decluttering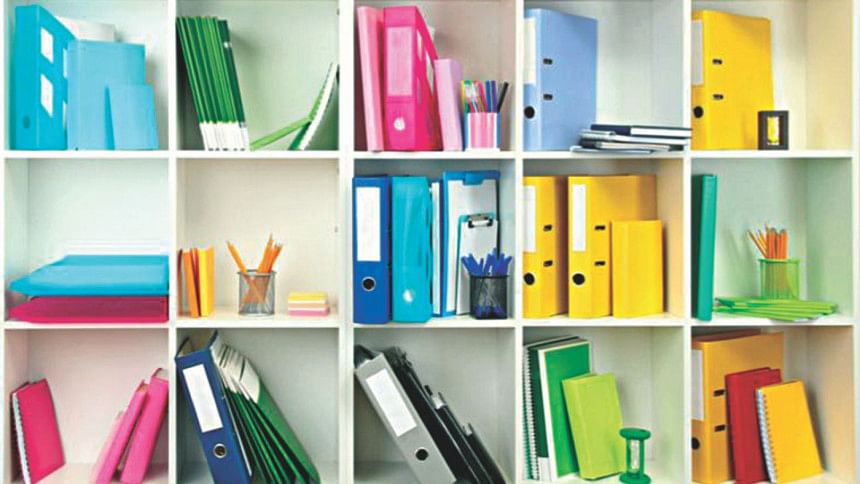 Often times, as we grow old, we want to keep tangible items that remind us of wonderful times and we attempt to build a shrine around them. Even when they no longer serve the purpose they once did. However, it is not always mementos that clutter our homes and our minds. They can be items that are aesthetically pleasing and so we simply cannot get rid of them. The err in our judgement results from the fact that we have no idea in which corner of our home the piece belongs and what purpose it serves. The same goes for clothes, shoes, tattered books, albums, yearbooks and so on.
Once we set up our minds to tidy up our homes, the first obstacle usually is deciding where to start. People often make the mistake of starting their cleaning out process without categorising their belongings first. It is imperative to get rid of our belongings slowly and steadily. Do not jump from cleaning out your wardrobe to cleaning out your bookshelf. There is always a sense of satisfaction we get from seeing that we accomplished something, motivating us to move on to the next task. Otherwise, it is just a big pile of clothes and another pile of books that you have no idea what to do with. 
Marie Kondo, author of the bestselling book "The Life-Changing Magic of Tidying Up: The Japanese Art of De-cluttering and Organising", reiterates in her book we should begin to tidy up our homes not on the basis of what should be gotten rid of but rather what should be kept. What most booklovers find extremely difficult in these situations is deciding which books to keep and which to not. As a result, it turns out that we have hordes of books from when we were toddlers that serve no actual purpose other than to gather dust in shelves. The easiest method for someone in this kind of a pinch is to donate the books they did not enjoy, or as Kondo would say, no longer "spark joy."
One of the crucial and most condemning reasons that we drown ourselves in things we do not need stems from the idea that we will need it later on and throwing it away just seems wasteful. For example, if you have a pair of dumbbells in your home that you always pass, thinking that one day you are going to pick those up and give Arnold Schwarzenegger a run for his money, chances are you are not going to pick them up in the future.
It is not always easy to let go of the things that we have held onto but like every person who has ever been in a toxic relationship will tell you – letting go isn't so bad. If the things that you have are useful, like old jackets or sweatshirts, that do not fit you anymore but are in good shape, donate them to various charities. It is once you get rid of all these things that you make so much room to breathe and to fill your space with all the things that you really need, want, and will make your life so much easier.
Subaita loves cats and dogs and everything that hops. Send her your favourite animal videos or pictures at [email protected]