Just let me eat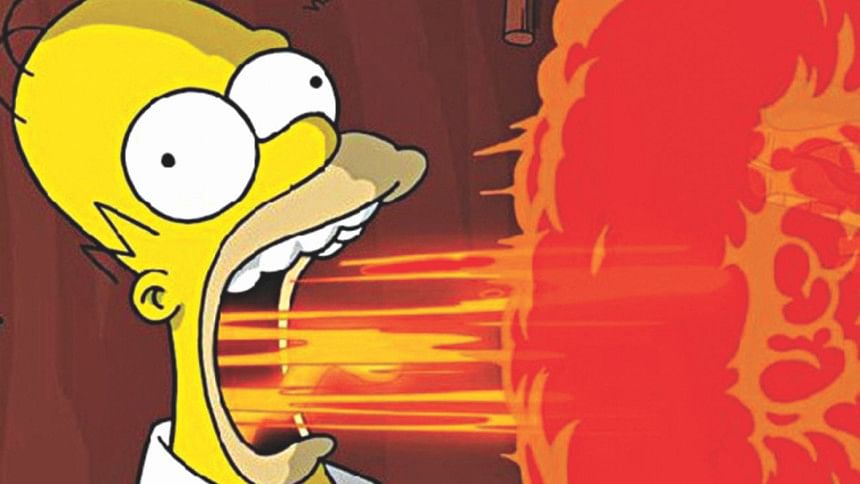 We already judge people by their weight, height, clothes, the way they walk, and how they talk. What else can we judge them by? Hmm, I know, how they intake nutrients for sustaining life. This is my story of vilification and condemnation.
Like any other human, I have my personal tastes and preferences, and it covers the way I eat food as well. But as always, people don't like others who are different, and I have to live with it. So here's the deal, I can't eat spicy food. "C'mon, you're in South Asia! We're born to eat the spice, Westerners came to our land looking for spice and took a couple centuries to leave. Are you even a true Bangladeshi?" First off, get your geographic tongue stereotypes out of here. Secondly, we're not born with additional spice defence. Maybe we get accustomed to it because of the extra hot food but I don't want to. And that's the main point, why should I, or anyone for that matter, go through hell to get into the spice squad?
It gets worse when they bring into question my age and gender. "Are you a baby? Can't even handle a little pepper?" The next time you write a Facebook status about how you want to go back to the good ole simpler times when you were a kid, I'll be there in the comments calling you out for being a big whiny baby. You know what, if it makes people happier, sure, I'm a big baby. A big baby who's responsible for his actions and aware of others but just can't have that green chilli. At least the child inside me didn't die. Additionally, what's up with proving your manliness by eating the hottest Naga burger? I'm fine with eating spicy food for a general challenge regardless of gender, but why do men have to voluntarily endure pain to show that the coarse hair on their body is indeed real? Men and women have a lot of physical differences, I don't remember the tongue being one. Even now, whenever I order a chotpoti without chillies the vendor double checks just to make sure. Yes, I know non spicy food is bland, my tongue works fine.
I really like sour food. No, I'm not pregnant, or planning on getting pregnant, or capable of getting pregnant. How can a whole freaking taste palate be reserved for women, especially pregnant ones? A lot of amazing food items are sour, do I really have to reject them just so no one can think I'm a girly girl? Ever seen those chutney ads? Majority of the chutney eaters are girls, where's the equal representation of genders? Stop chutney inequality. The same goes for strawberry flavoured food. How people think they're allowed to decide if food is feminine or not by the colour pink is a thing baffles me.
I'm already a sack of skin and bones. People constantly nag me about how much food I eat, and when I finally decide to eat something, they have a problem with that too. Make up your mind, do you want me to eat or not?
Shoaib Ahmed Sayam tortures himself by watching fake sports and Vietnamese cartoons. Send help at fb.com/ooribabamama