PTE Academic: Standardised English tests go beyond
Starting its journey in 2009 as part of the Pearson Language Test, Pearson Test for English (PTE) Academic is now recognised as a trustworthy standardised test of English by institutions and professional organisations worldwide. PTE Academic arrived in Bangladesh in 2012 and soon gained popularity among students and professional applicants alike who saw it as a better alternative compared to other standardised tests.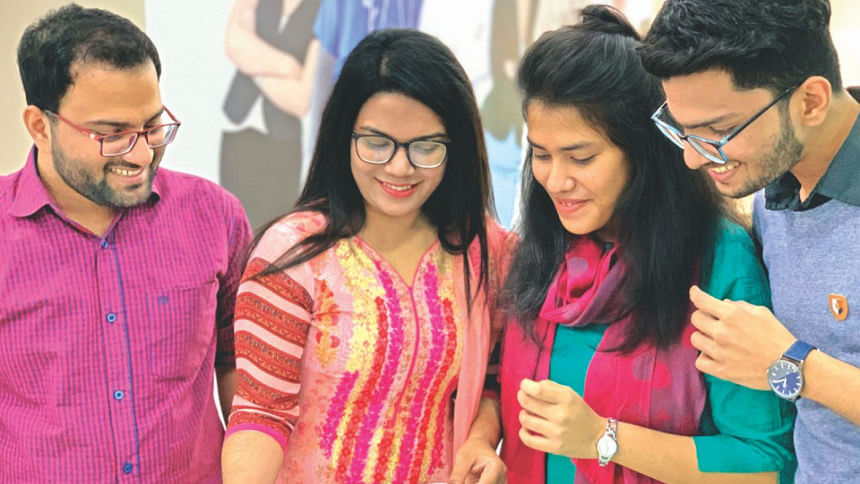 We sat with M Jahir Uddin, Regional Development Manager of Pearson, along with the team of TÜV SÜD Bangladesh (Pvt.) Ltd, test delivery partner of PTE Academic in Bangladesh, at their Dhanmondi branch to understand the prospects of PTE Academic.
Why do you think there was a need for another standardised English test in the presence of existing ones?
M Jahir Uddin: Our tagline is "Always Learning" which to us means that anyone, anywhere in the world should have the access to learning. One of the biggest strengths that Pearson has is technology and we are constantly trying to push boundaries in the digital area by providing various online courses and learning materials. Pearson recognises that people are more digitally engaged globally, so our objective has been to create a more accurate and convenient system of assessment.
Can you explain in what ways PTE Academic is different from the other assessment tests?
Jahir: PTE Academic is fully computer-based — starting from the registration, the actual examination, to the publication of results and certificates. The test goes through a fully computerised marking system to ensure consistency and impartiality in the results. We also administer PTE Academic exams in two different sessions every day throughout the year, except during national holidays. PTE Academic is scored against the Global Scale of English, which is a scale from 10 to 90. The questions are designed with real-life language so that students get a fair chance at gaining marks for each of the four components: Listening, Reading, Writing, and Speaking. Since we have candidates from different parts of the world, they can have different accents. Our automated scoring programme is designed using 130 different language backgrounds, so it can recognise accents from around the globe. As a result, PTE Academic's scoring technology marks everyone's speech with equal accuracy, regardless of where they are from.
Does the PTE Academic maintain the same criteria and standards as the other tests?
Jahir: We maintain the same standards as per international assessments. But unlike the other tests, our marking scale is different, and so is the style of the question. It is accepted all over the world by universities and professional institutions, and for immigration visas in Australia and New Zealand.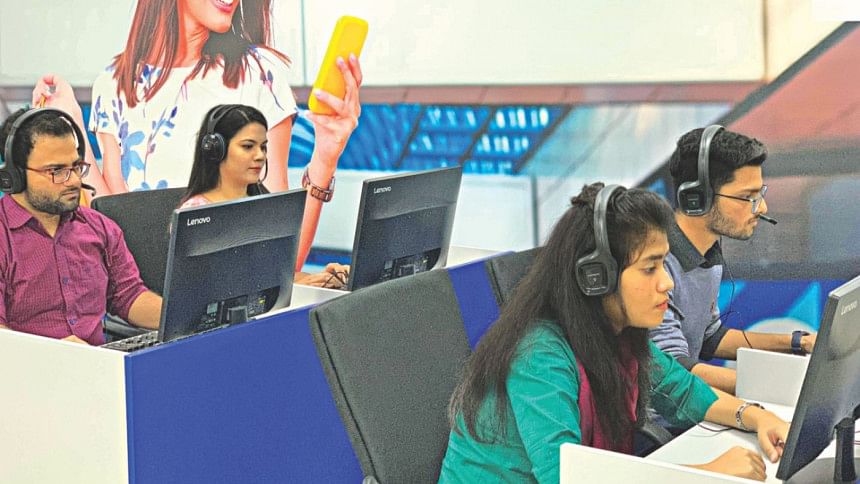 Can you walk us through the examination procedure?
Jahir: You start by registering for the exam online. You fill up the form, and make a payment of BDT 15,500 if you choose to pay through voucher or USD 185 if you pay using international cards. The vouchers can be collected from the test centres or from the PTE registration partners. You can register 48 hours prior to the day you want to sit for the exam. There are two PTE Academic Test centres in Dhaka, in Dhanmondi and Uttara. The convenience of the process allows our candidates to be physically present in the test centre only during the exam.
What are the requirements for sitting for this exam?
Jahir: There are no specific requirements other than that if you're under 18, your legal guardian needs to register for you and sign a consent paper. Basic understanding of how to use a computer is essential since the test will be taken on a computer. Students are always encouraged to work on their accuracy to make sure they can finish the exam on time. If a student chooses to retake the exam, he or she can register as soon as the result of test is published.
What type of applicants do you usually come across?
Jahir: Our candidates vary in age. Some take the test to apply for a job or permanent residency (PR), while others for undergraduate and postgraduate admission. The popular destination countries include Australia, Canada, UK, USA, and New Zealand, along with a few European countries. The candidates can send their scores to unlimited number of institutions free of charge.
Since the exam is conducted digitally, how do you ensure accurate student verification?
Jahir: Student verification is done through a number of ways. Firstly, students have to provide a digital signature that has to match with that in their passport. We have biometric scanners at the entrance of examination halls. The hall is under CCTV surveillance, monitored from the Pearson headquarters in UK. We also have administrators who make sure everything is going smoothly in the test centres.
How can the students prepare for the exams?
Jahir: We have various educational service providers here, who give students PTE Academic training, as well as certified PTE Academic trainers. The course lengths depend on each of the training centres or the individual instructors. While we have Pearson-certified trainers, we are flexible in terms of how a student chooses to prepare for the exam. We also provide reading materials and online practice papers that students can use to prepare for the exam.
To find out more about PTE Academic, visit www.pearsonpte.com