My first time as a koshai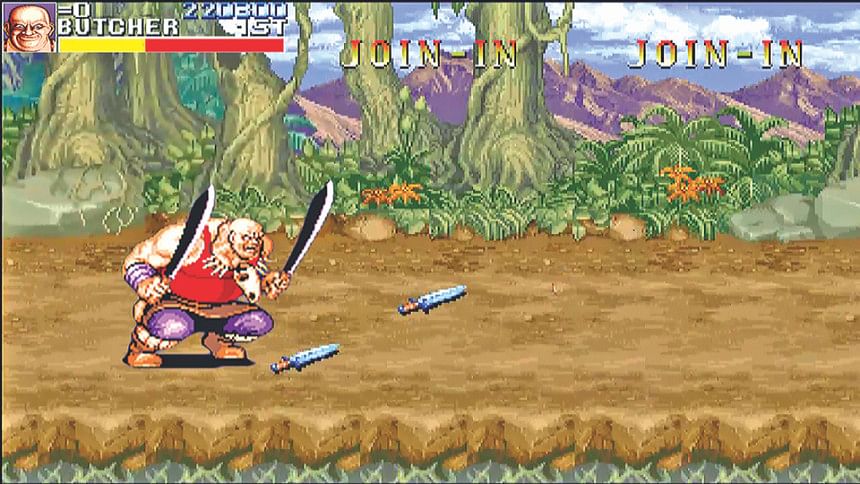 It's finally time. Year after year of having my authority questioned, of being belittled and humiliated by my own family, I'm going to claim my destiny. I'm going to be 'the' koshai this Qurbani Eid. My dad said so.
Qurbani is still many weeks away, but you can never be too ready for destiny. I went ahead to make sure the blades I'd use were in the best shape they could be. At first I was quite offended when the shopkeepers brought out some tiny knives. They were so small that I couldn't even have buttered my croissant with them, let alone sacrifice a full-blooded bull. The shopkeeper kept insisting, however, no doubt thinking that I wasn't ready for a set of real koshai's tools. I heard none of it, and made sure to get the biggest blades he had to offer. Sure, I couldn't really lift them above my waist, but I couldn't make my first time special without getting special tools for the occasion.

As the fateful day neared, I went out with all the adults to pick out a worthy creature for us. Being an avid fan of BoHorse Jackman, I suggested we get a strapping steed. I couldn't understand the looks my uncles shot me until my dad informed me that cows and camels were all we could choose from. Looking beyond that fine print, I followed our little judging panel around, occasionally giving out a few rump-smacks. I kept an eye out for the perfect cow and in my head, I already knew what he looked like. Chocolate-coloured complexion, nice set of teeth, the thicc-est rump out of all the rumps.
When we brought him home, I could barely contain my excitement. He was magnificent, and when I looked into his eyes I knew he was the perfect companion for my first time. The night before Eid, I went down to see him for the last time. He had tears in his eyes, which was understandable. It was his first time, as well as mine. Nerves were to be expected. Hell, even I wanted to cry sometimes when I remembered what I'd have to do the next day. It was too late to back out now. We could only go and fulfil our own destinies.
It was time. I had unsheathed my blade and was ready to do what needed to be done. This was it, what I'd waited my whole life to do. Then why did I feel so hollow inside?
I'd been misled by my own fantasies. I thought being a koshai would be short and sweet. Instead, here I was, seated for hours, chopping away at the never-ending stream of meat. My arms ached, I was sweating like a pig, and my new panjabi was drenched in blood. Nobody said it was easy, but I never thought it'd be this hard.
Wasique Hasan writes to distract himself from the impending climate crisis. Also because it pays. Contact him: fb.com/hasique.wasan