How Origami Works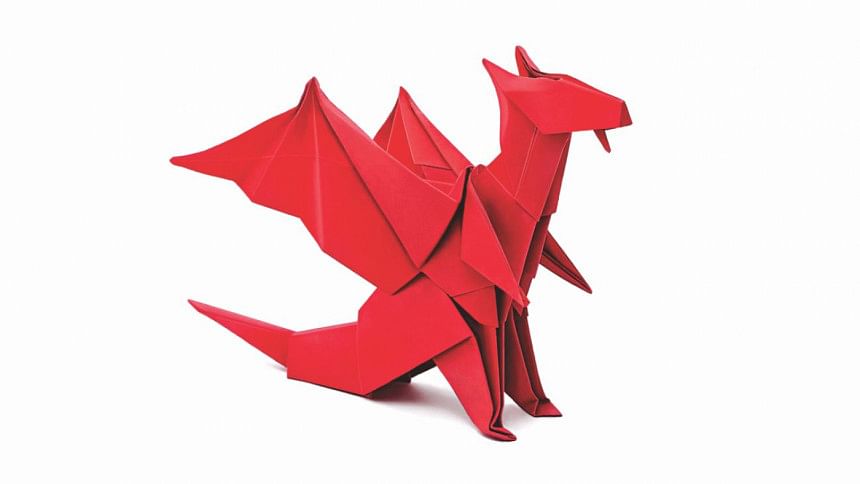 I'm sure a lot of you have heard of origami. One might say origami is just folding papers. Well, origamists wouldn't agree.
Most of us have grown up doing origami, subconsciously. Remember the time you would make paper boats and placed them on puddles when it rained? Or when you would make a paper plane and fly it across the house? All of those were simple forms of origami. 
There is quite a lot to learn if you want to master origami. You have to appoint a step by step procedure to familiarise yourself with the whole mechanism. To begin with, you have to learn the foundation over which your whole structure will stand. For any origami design, this is the introductory lesson. Some common bases include the bird, the blintz, the boat, the diamond, the Fish, the frog and so on.
Then the folds need to be learnt. This is what will make the structure, the design that will sit on your base. These folds can be of numerous types: the book and the cupboard, the inside and outside reverse, the petal, the sink, the squash, the triangle, the valley and the mountain, etc. 
Once you're done learning bases and folds, you start off with simple origami. You can select a particular design you're interested in and work on it. Simple ones include stars, flowers, birds, and hearts.
Slowly, as your skills improve, you can move onto more complex structures. Once you have mastered these skills, you can even make your own designs. You can just create anything of your liking with paper. There is nothing quite like the sheer pleasure of making something out of nothing; turning a plain old paper into birds, flowers, animals and what not.
You don't necessarily have to use boring white paper to make origami. Using different prints, colours and patterns to enhance your design is also a big part of origami. That is how you add your own personality and taste to origami.
Apart from being an enjoyable hobby, origami helps to improve your patience and thinking skills. 
Here are some websites that can come to your help if you are interested: origami-fun.com, origami-instructions.com and origami-make.com. Not only do these websites provide ample techniques for you to choose from, they have step by step procedures and abundant descriptions along with videos to help in quick learning. All you'll need is paper and imagination. 
Nusrat Jahin Angela is married to music and dreams in technicolor. Reach her at [email protected]