This Week's Horrorscope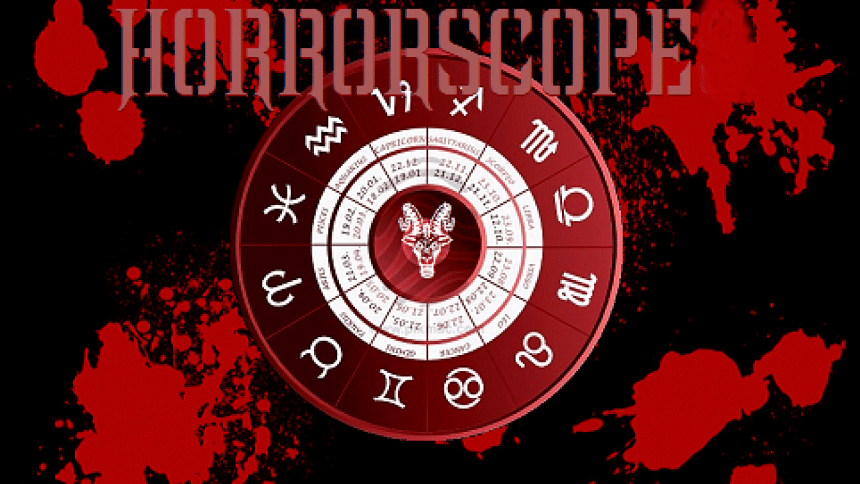 ARIES

Hattori, Hattori, this is my name. Laughing, making you laugh, this is my game.
TAURUS

Bottlenecks are far less comfortable than turtlenecks.
GEMINI

Disco in my shirt, you are not invited.
CANCER

The pie is in the oven, and the laundry is out of the basket. 
LEO
W is the letter of my kind, weakness of the mind, please rewind.
VIRGO
Oh yeah, show me the way, where is my pay, today is the day.
LIBRA
Ankles will provide an acute bonding experience.
SCORPIO

Arbovirus is a bacterial disease.
SAGITTARIUS
No, keys are not knees with a silent N.
CAPRICORN
Idris Elba in salwar kameez, you do the math.
AQUARIUS
Lymph nodes explode, I am hurt, band-aid please.
PISCES
Avatar: The Last Airbender was the best TV show of all time and you know it.