This Week's Horrorscope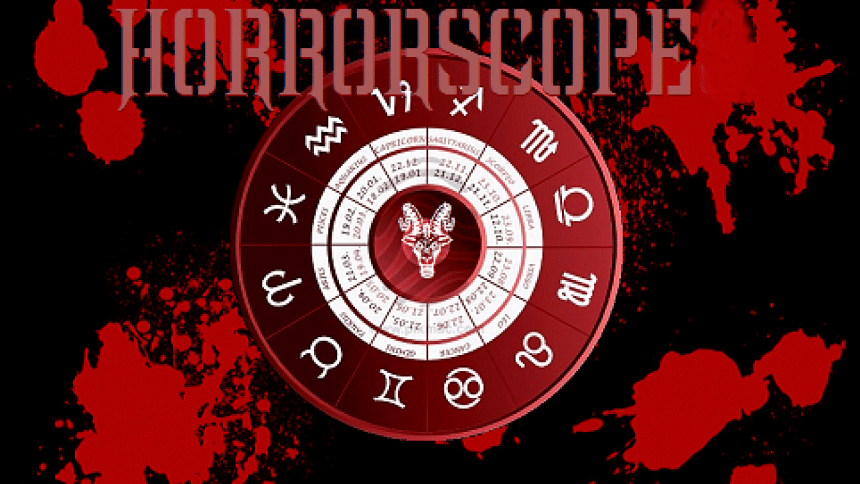 ARIES
Don't drink milk, drink Moo Afza.
TAURUS

Why do you live in the city and not in my heart?  
GEMINI

Coconut water is good for your skin.  
CANCER

Something is wrong but I can't quite figure out what.
LEO
Your earphones belong to everyone else but you.  

VIRGO
If you're not going to read books, don't buy them.   
LIBRA
When will you learn to live your life through others?  
SCORPIO



So, you think you can dance better than a dolphin?  
SAGITTARIUS
Rings look good on your toes.  
CAPRICORN
Cowbells are my favourite kind of accessory.  
AQUARIUS
Drink and spill lots of tea.  
PISCES
Rubber bands are like hairbands only some hairbands do not have rubber in them.